Minimum Wage Public Hearing Set for Oct. 24
The Montgomery County Council's Health and Human Services Committee (HHS) will hold a public hearing at 7:30 p.m., on Oct. 24 on the proposed increase in the County Minimum Wage (Bill 27-13). If passed, the bill would require certain private sector employers to pay a minimum wage that would gradually increase to $11.50 per hour by 2016.
The HHS Committee, which is chaired by Councilmember George Leventhal and includes Councilmembers Navarro and Craig Rice, will hold the hearing in the Third Floor Hearing Room of the Council Office Building at 100 Maryland Ave. The meeting will be televised live by County Cable Montgomery (CCM—Cable Channel 6 on Comcast and RCN, Channel 30 on Verizon).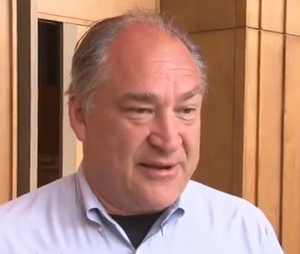 Councilmember Marc Elrich is the chief sponsor of the proposal and Councilmembers Valerie Ervin and Nancy Navarro are co-sponsors.
As introduced, Bill 27-13 calls for the minimum wage to increase to $12 per hour by 2016. However, Councilmember Elrich has indicated he will ask to have the legislation amended to reflect an $11.50 per hour minimum wage to create a regional minimum wage. Prince George's County and the District of Columbia also are considering bills that would increase the minimum wage in those jurisdictions to $11.50 per hour.
Bill 27-13 provides credit for an employer who provides health insurance to the employee. The County minimum wage would be phased in over several years. The rate would be;
$8.25 per hour on July 1, 2014
$9.75 per hour on July 1, 2015
and $11.50 per hour on July 1, 2016.
Beginning on July 1, 2017, the rate would be automatically raised by any increase in the Consumer Price Index on an annual basis.
The County minimum wage would not apply to a worker who is not covered by the State or federal minimum wage law, a tipped employee or a worker subject to an opportunity wage under the State or federal law.
Related posts: