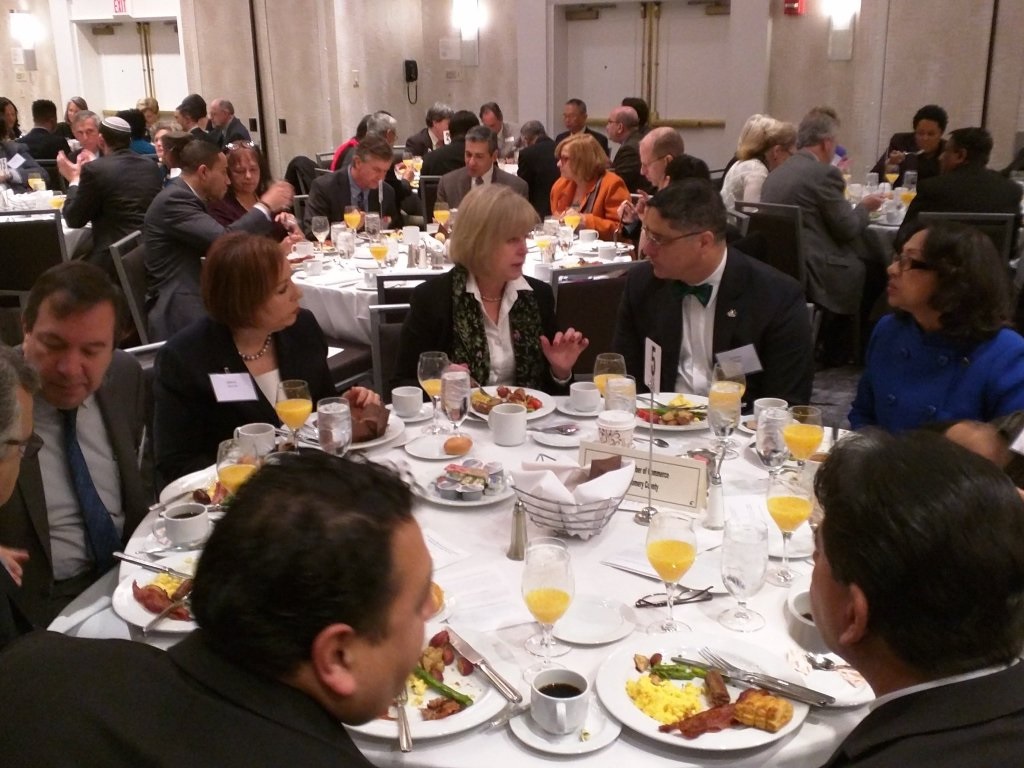 Minority Business Leaders Meet with Elected Officials to Discuss Priorities (VIDEO)
In this MYMCMedia Extra video Janice Freeman, President of the African-American Chamber of Commerce, discusses the importance of a unified message among Montgomery County's diverse group of business organizations.
The Annual Minority Legislative Breakfast brought together Montgomery County business and political leaders for the 15th year in a row. The breakfast was hosted by the African-American Chamber of Commerce, Hispanic Chamber of Commerce as well as the Asian American Political Alliance of Montgomery County. The joint legislative priorities of all three organizations include promoting inclusion of minority chambers of commerce, greater access to healthcare for non-native speakers of English, affordable housing, and education. The main topic on the agenda was diversity and the elimination of the Department of Economic Development. Members of the minority business community feel that their "voice" is being lost in the shuffle of the new business landscape according to the event program.
Janice Freeman, President of the African-American Chamber of Commerce said, "This is a very diverse group, we all have our individual missions in place but we collectively have been working together for 15 years. Basically the community, we heavily [focus] on business. So we are always concerned about what's happening with business, how we might be able to support to improve."
Members of the County Council, state and federal governments were represented at the event. County Council President Nancy Floreen said, "These days in the time of such strife and misbehavior about terrorist threats and the like, its really an important statement of how Montgomery County comes together and how we work together as a community."