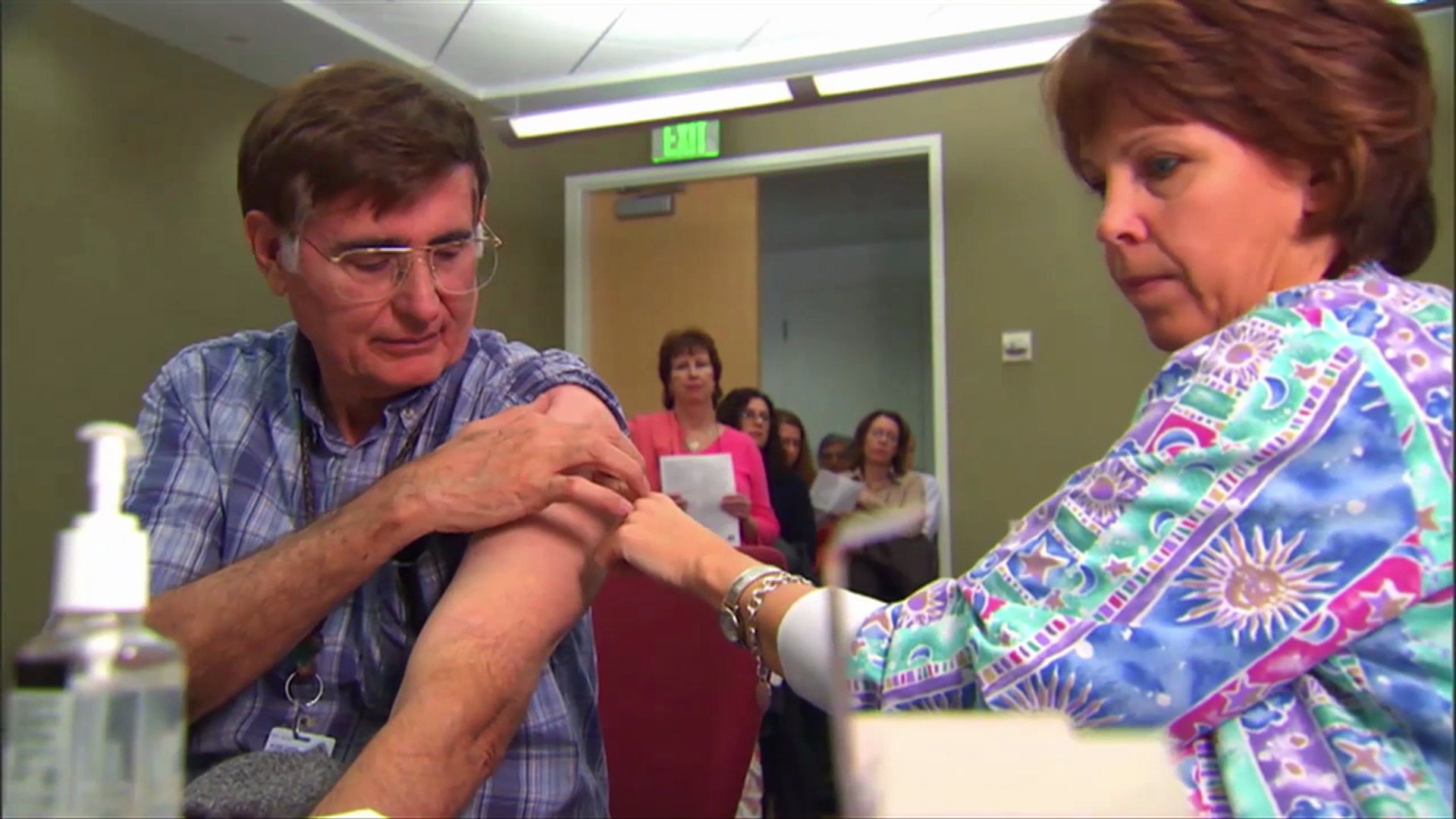 MoCo Officials Announce Annual Flu Vaccination Campaign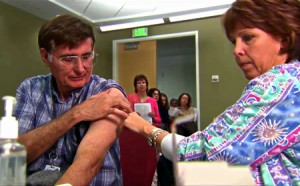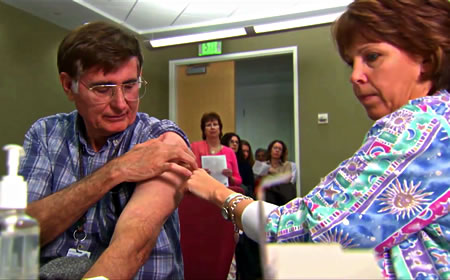 Montgomery County health officials have released the dates for its annual flu vaccination campaign and officials are urging residents to get a flu vaccination — which they say is the best way to protect against illness during flu season.
Seasonal flu vaccinations are readily available through private health providers, as well as at retail locations throughout the community. County-sponsored seasonal flu vaccination clinics will also be held beginning in mid-October. Check the County's website www.montgomerycountymd.gov/flu for information on flu vaccination. The seasonal flu vaccination is especially important for the elderly, household members living with children younger than six months of age, health care workers, and individuals with chronic illnesses.
Flu shots will be available to individuals six months of age and older, by appointment only. You can schedule appointments on the County's website, or call 311 (online appointment system will be available Monday, September 21).
Flu shots will be available at the following locations on the following days/times:
• October 19, 4:30 to 7:30 p.m., Universities at Shady Grove*, 9630 Gudelsky Dr., Rockville;
*There is no charge for vaccinations at this site ONLY. The clinic is a partnership between Montgomery County Health and Human Services and the University of Maryland System.
• Thursday, October 29 and November 12, 8 a.m. to 4 p.m., Germantown Health Center, 12900 Middlebrook Rd., 2nd floor, Germantown
• Friday, November 6 and 17, 8 a.m. to 4 p.m., Silver Spring Health Center, 8630 Fenton St., 10th floor, Silver Spring
The cost for the flu vaccination is $20 per person. Individuals with health insurance should bring their insurance card to the clinic. The County will bill health insurance companies for the cost of the vaccine and there will NOT be a co-pay at the clinic. For individuals without health insurance, there will be a $20 fee based on the Maryland State Poverty Sliding Scale; payable by cash or credit card. A parent or legal guardian must accompany children under the age of 18.
There will be three flu mist clinics for healthy, school aged children (ages 3 to 18 years) by appointment only, on November 2, from 9 a.m. to noon at the following locations:
• Kennedy High School, 1901 Randolph Rd., Silver Spring
• Richard Montgomery High School, 250 Richard Montgomery Dr., Rockville
• Seneca Valley High School, 19401 Crystal Rock Dr., Germantown
Vaccinations at the flu mist clinics are free. Schedule appointments on the County's website or call 311 (online appointment system available Monday, September 21). The clinics are a partnership between Montgomery County Health and Human Services and the Maryland Department of Health and Mental Hygiene.
The best way to prevent seasonal flu is to get vaccinated each year, but good health habits can often help stop the spread of germs and prevent illnesses like the flu. Good health habits include:
• Always cover cough or sneeze with a tissue—then throw the tissue away. Or, cough or sneeze into the inside of the elbow.
• Wash hands often with soap and water, especially after you cough or sneeze and before you eat. Alcohol hand sanitizer (minimum 60% alcohol) will do if soap and water are not available.
• Avoid touching the eyes, nose or mouth. These are places germs can enter the body easily.
• Avoid close contact with people who are sick. When you are sick, keep your distance from others to protect them from getting sick, too.
• Monitor yourself and your family for symptoms of fever, chills, headache, sore throat, cough, body aches, and vomiting or diarrhea.
• If you are sick, stay home from work, school or other public places until you are feeling well.
For more information, click here.