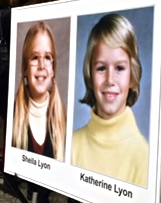 MoCo Police Heading to Va. for New Activity in Lyon Sisters Disappearance
Montgomery County Police investigators are returning to the area of Taylor's Mountain in Bedford County, Va. today in the search for the missing Lyon sisters.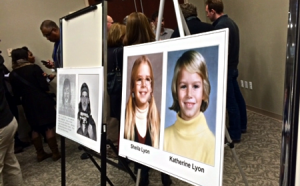 Cpl. Rebecca Innocenti told MyMCMedia Monday that officers and investigators from Montgomery County Police will be heading to the area Monday afternoon.  She said Bedford County Police and Virginia State Police were in the area of Taylor's Mountain Sunday.  Innocenti said she has no additional information about why the renewed effort to send officers to the location today and she was not sure how long they will be there.
The Montgomery County Police Department continues to investigate the 1975 disappearance of sisters, Katherine (age 10) and Sheila (age 12) Lyon.
In February of 2014, investigative leads brought detectives to the area of Bedford County Virginia; The Department and the FBI named Lloyd Lee Welch, also known as Michael Welch, as a person of interest in this case. Through investigation, detectives determined that Welch had a possible connection to Bedford County.
Since that time, Montgomery County detectives have been working with the Bedford County Sheriff's Office and the Virginia State Police, looking for evidence and gathering information that may indicate that Welch and other persons had a connection to the girls' disappearance.
Related: