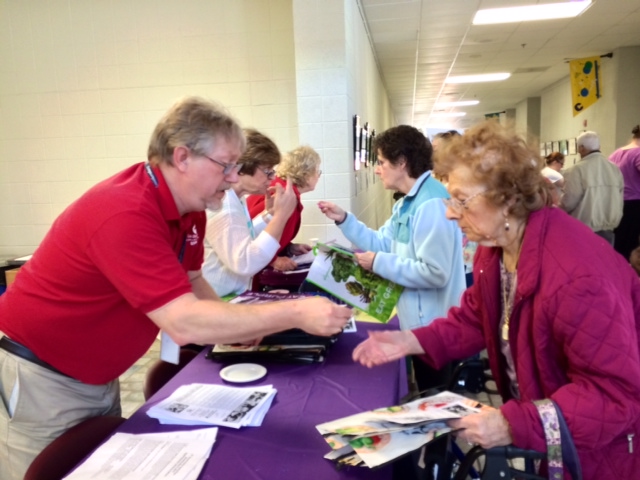 MoCo Seniors Attend Active Aging Expo (Photos & Video)
The city of Gaithersburg hosted its 6th annual Active Aging Expo on May 5 at the Activity Center at Bohrer Park. MyMCMedia's Sonya Burke reports that this popular event just gets bigger each year.
Some of the title sponsors and vendors at this year's event, included: AARP-Gaithersburg Chapter #5358, Adventist Health Care, Asbury Methodist Village, Center for Vein Restoration, Gaithersburg HELP, Gaithersburg High School Cosmetology Department, Holy Cross Germantown Hospital, Jewish Council for the Aging, Jewish Social Service Agency, Kaiser Permanente Medicare Plus, Montgomery Village Foundation, Montgomery County Recreation, Riderwood Village, The Beacon Newspapers, The Metropolitan Washington Ear, Inc., the Village at Rockville, Wegmans and more.
If you missed this Expo, save the date for next year. It's scheduled to take place on May 4, 2015.
You can view even more photos from the 2014 event below: