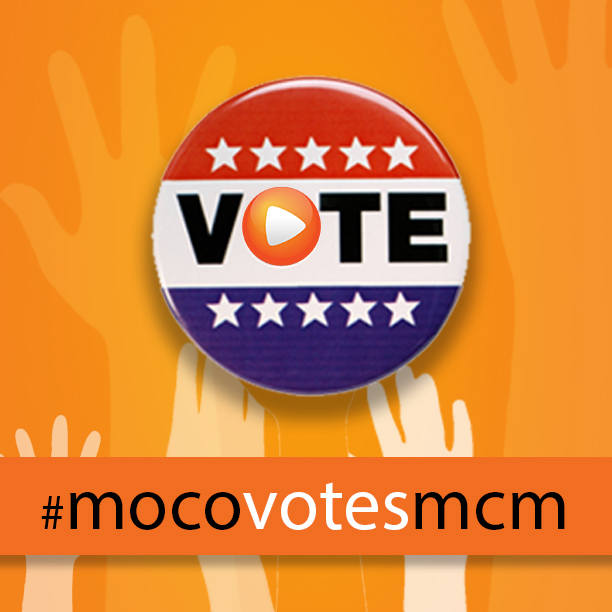 MoCo Votes Blog: Hogan Plans Two Events in Montgomery Next Week

Hogan Plans Two Events in Montgomery Next Week
Gov. Larry Hogan has two fundraisers planned for July 31. He will be a guest at a noon lunch reception in Potomac for Amie Hoeber, the Republican nominee for the 6th Congressional seat.
The same day, Hogan will be at Positano Ristorante in Bethesda for a reception in which former Rep. Connie Morella will attend. The event begins at 6:30 p.m.
After Recount, Elrich the Democratic Nominee for County Executive
Councilmember Marc Elrich is the Democratic nominee for county executive, after the Montgomery County Board of Elections completed its recount of ballots. 
The final vote tally was Elrich 37,532 and Blair 37,455, a 77-vote difference. 
Elrich will now face Republican candidate Robin Ficker in November. Councilmember Nancy Floreen is seeking signatures to be an independent candidate in the race.
David Blair Files Petition for Manual Recount
Montgomery County executive candidate David Blair has filed a petition for a recount of the Democratic primary election ballots, according to Marjorie Roher, spokesperson for the Montgomery County Board of Elections.
Blair's request comes days after the Board of Elections declared Montgomery County Councilmember Marc Elrich the winner of the June 26 Democratic primary by just 79 votes.
Update: State Accepts Floreen's Independent Candidacy; Elrich Defeats Blair
Update, 5:20 p.m.: A Maryland State Board of Elections said Monday the board would conditionally accept Councilmember Nancy Floreen's independent candidacy for county executive.
She must change her party registration from Democrat to "unaffiliated" by Aug. 6, and she must submit about 7,000 signatures from Montgomery County registered voters supporting her appearance on the ballot, said Jared DeMarinis, director of candidacy and campaign finance for the state board
Floreen filed a declaration of her independent candidacy on July 2.
Full story here.
What Six Winnings Candidates Had to Say
We invited primary winners to stop by the Montgomery Community Media studios to discuss their victories and the election.
See what they had to say here.
Ficker Will Receive Public Election Funds After All
Republican Montgomery County executive candidate Robin Ficker has succeeded in receiving matching funds from the county's public election fund, according to an email message he shared Tuesday.
Ficker is in line to receive $231,185 from the fund, according to the email from Taggart Hutchinson, an associate county attorney.
Ficker had filed suit against the county June 18, saying he was due the money.
Full story here.
Floreen Files an Independent Candidacy for County Executive
Montgomery County Councilmember Nancy Floreen filed Monday an independent candidacy for county executive, another wrinkle in the 2018 election season.
The Democratic primary for county executive remains too close to call. Councilmember Marc Elrich leads former health care executive David Blair, Blair, 36,117 to 35,968.
"Let me be clear: I would like to have waited for the final count of ballots in the County Executive race," she wrote. "However, State law sets July 2 as the deadline for declaring an independent candidacy."
Full story here.
Floreen: 'Election Will Lessen the Hold of Takoma Park on Montgomery County Decision Making'
As part of Montgomery Community Media's live primary election coverage Tuesday night, Councilmember Nancy Floreen stopped by to talk about the races and other issues facing the county.
One of her points was that she had "three colleagues who could carpool easily."
Full story and video here.
Elrich, Blair in Too Close to Call County Executive Race
Montgomery County Councilmember Marc Elrich and Rockville health care executive David Blair were in a virtual dead heat last night in the race to be the county's next county executive.
With 251 of 255 precincts reporting, Elrich had 34,163 votes and Blair had 33,788 votes, a difference of 375 votes.
Full story here.
Computer Glitch Will Affect Nearly 19,000 Maryland Voters on Tuesday
Nearly 19,000 registered Maryland voters need to vote using a provisional ballot Tuesday because of a computer glitch at the Motor Vehicles Administration.
The glitch — which was reported in the Washington Post — involves individuals who used the MVA website or self-service kiosks to update existing voter registrations, according to a notice from Linda Lamone, state administrator of elections, on the Maryland State Board of Elections website.
The only voters affected used the website or kiosks between the dates of April 22 and June 5, but did not purchase a driver's license, ID card, vehicle registration or title, or other item, the notice says.
Full story here.
Montgomery Posts Big Jump in Early Voting, But …
Montgomery County's early voting data could be a case of a glass half full or half empty.
Early voting increased about 91 percent from the 2014 primary, according to Maryland State Board of Elections data, but early voting increased from under 3 percent of eligible voters in 2014 to under 5.6 percent in 2018, according to state data.
Full story here.
Riemer, Elrich Spar as Primary Season Winds Down
Council President Hans Riemer on Wednesday posted on Facebook that his colleague, Marc Elrich, is "backwards looking" on development. Elrich responded, "Hans doesn't know very much about zoning."
See the full story and interview here.
Ficker Sues Over Failing to Receive Public Election Funds
Republican executive candidate Robin Ficker has taken a county and a state official to court, claiming they have denied him public election funds he should have rightfully received.
The suit, filed Monday in Montgomery County Circuit Court, claims he was given bad information from a Maryland State Board of Elections official over the receipts for contributions necessary to qualify for the funds. As a result, the county official would not pay funds due to the campaign, he says.
Ficker, a lawyer who lives in Boyds, filed for the county executive race in February 2017. He is the only Republican in the race and as such automatically appears in the Nov. 6 general election ballot.
Ficker has asked for an expedited review, with a court decision by July 6.
Progressive Maryland Distributing Anti-Blair Leaflets
Volunteers with Progressive Maryland have been distributing leaflets at Metro stations in Montgomery County pushing the case that Democratic candidate David Blair is the wrong person for Montgomery County executive.
The leaflets carry the authority line of the "Progressive Maryland Liberation Alliance PAC," a so-called super PAC that is connected to the local organization but got much of its original funding from Caitlin Heising, of Atherton, California.
Blair's chief strategist, Kyle Lierman, says "the attacks are absurd and not based on facts."
Ervin Drops Out of Governor's Race; She'll Support Baker
Valerie Ervin, who lost a fight to get her name on the ballot of the Democratic gubernatorial primary, gave up her plans for governor late Tuesday and threw her support behind Prince George's County Executive Rushern Baker.
Ervin, who served on the Montgomery County Council, had been the running mate of Kevin Kamenetz, the Baltimore County executive who died May 10 from cardiac arrest.
Ervin took his place atop their ticket, but lost efforts to get access to the money Kamenetz raised. Courts also refused to order the Maryland State Board of Elections to reprint ballots.
Franchot Endorses Blair for County Executive
In a tweet on Monday, Franchot endorsed former health care executive David Blair as his pick to succeed Ike Leggett as Montgomery County executive just days before the start of early voting in the 2018 primaries.
Five other Democrats are vying for county executive: Councilmembers Roger Berliner of North Bethesda, Marc Elrich of Takoma Park and George Leventhal of Takoma Park; as well as Del. Bill Frick of Bethesda and former Rockville mayor Rose Krasnow. The winner of the Democratic primary will face off against Republican Robin Ficker in the November general election.
Elrich Wins Endorsement from Montgomery Teachers
Councilmember Marc Elrich received the endorsement of the Montgomery County Education Association, the union that represents teachers, counselors and other educators.
In a Thursday interview, the Democrat called the endorsement a "big boost."
Elrich said the two main endorsements in local races are the teachers and the Washington Post endorsement. Former health care executive David Blair has won the Post endorsement, helping to set up what some see as a two-man race.
"He claims to be a progressive Democrat, so if he's a progressive Democrat, we must agree pretty much on everything. I don't believe he's a progressive Democrat," Elrich said.
Blair Releases Transportation Plan
Montgomery County executive candidate David Blair released a transportation plan Wednesday that offered ideas with plenty of citations of similar projects from elsewhere across the country, but little detail in the way of the costs of putting the ideas into practice.
Judge Denies Valerie Ervin's Request for New Ballots
A judge ruled against Valerie Ervin's lawsuit to reprint ballots for the upcoming primary election's, according to reports. Anne Arundel County Circuit Judge William Mulford made his decision Monday afternoon.
Ervin's decision to run for governor came after the sudden death of Kevin Kamenetz.  She had planned to run as lieutenant governor on Kamenetz' ticket. Ervin wanted the ballot changed to reflect that she is now running for governor.
Ervin was not immediately available for comment, but she did tweet the following message shortly after the judge's decision.
Attempt to Alter County's Sample Ballot Because of Kamenetz Death Shot Down
Montgomery County Executive Ike Leggett said Wednesday night that he told the county Board of Elections it should give up an attempt to alter the county's sample Democratic ballots
Kamenetz, the Baltimore County executive, died May 10. On May 17, former Montgomery County Council woman Ervin — Kamenetz's pick for lieutenant governor — had taken his place at the top of the ticket and chosen Marisol Johnson, a former Baltimore County school board member, as her running mate.
But Leggett told MyMCMedia on Wednesday night that Montgomery County could not be "an outlier." His aide, Michael Subin, contacted state elections attorneys who said the county could not produce something different than the rest of the state.
On Thursday, the Montgomery County Council will be sending a letter to the state election board requesting either the ballots be reprinted or include an insert with all the gubernatorial candidates, Council Vice President Nancy Navarro said.
State Won't Reprint Ballots That Bear Kamenetz's Name
Ballots for the June 26 primary will not be reprinted replacing the deceased Baltimore County Executive Kevin Kamenetz's name with Valerie Ervin, an official with the Maryland State Board of Elections said Friday.
The state board will determine in the next two or three days how voters will be informed about the change in candidacy, Duncan said.
Any vote for Kamenetz will be recorded as a vote for Ervin, Duncan said.
Click here for the full story and Ervin's statement.
Updated: Ervin to Run for Governor
Update, 7:30 p.m.: Former Montgomery County Council member Valerie Ervin entered the governor's race Thursday, taking the place of her deceased running mate, Baltimore County Executive Kevin Kamenetz.
Ervin's lieutenant governor would be former Baltimore County school board member, Marisol Johnson, the first Latina elected to the county's school board, Ervin said.
Ervin and Kamenetz had already worked on policies together and were in complete agreement. But with an African-American and a Latina, the campaign is a "strong team."
"Now we have a ticket of what Maryland looks like for the future," she said.
Full story here.
Bloggers React to Post's Endorsement of David Blair
The Washington Post upended the Montgomery County executive's race with its Saturday endorsement of David Blair, a Potomac businessman who made a fortune starting a health-care company.
Blair is the only one of the six Democrats seeking to succeed incumbent Ike Leggett who has no elected experience.
Bloggers said the Post's endorsement of Blair may have killed everyone else's chance, or set up progressive socialist-leaning Marc Elrich with an effective campaign angle as the "anti-Blair" candidate.
See the blog posts here.
Political Reporter Discusses Kevin Kamenetz
Bryan Sears, a political reporter for the Daily Record in Baltimore, talks with MCM's Doug Tallman about Kevin Kamenetz, who died Thursday morning from cardiac arrest. Kamenetz had served on the Baltimore County Council and was the Baltimore County executive when he died. He also was seeking the Democratic nomination for governor in the June 26 primary.
Click here for the video and full story.
Friends, Colleagues Remember Kevin Kamenetz
Montgomery County Executive Ike Leggett released a statement on the passing of Baltimore County Executive Kevin Kamenetz. It began:
"I am deeply saddened by the untimely passing of my friend Kevin Kamenetz. I worked closely with Kevin to win additional State school construction funding for our two counties and other jurisdictions throughout Maryland, as well as on transportation and environmental issues and in the Maryland Association of Counties.
His friends, colleagues, fellow politicians — even the Ravens — took to Twitter to offer their remembrances.
For the tweets and Leggett's full statement click here.
Early Voting Centers Open June 14-21 for Primary Election in Montgomery County
Montgomery County voters can cast their ballots for the June 26 Gubernatorial Primary Election at eleven Early Voting Centers from June 14 through June 21. Hours of operation are from 10 a.m. – 8 p.m.
Montgomery County residents who are eligible but not yet registered to vote may do so at any Early Voting Center. The voting center will require proof of Montgomery County residency to register someone to vote. Examples of documents that meet this requirement include MVA-issued license, MVA-issued ID card, MVA-issued change of address card, paycheck, bank statement, utility bill, or other government document with name and address.
Find a list of early voting centers here and directions here.
What You Need to Know to Vote on June 26
Do you have questions about how to vote in the June 26 primary election? Marjorie Roher, public information officer for the Montgomery County Board of Elections, has the answers.
Trone Targeted at 6th District Candidate Forum
Millionaire David Trone, who is making his second run for a seat in Congress, was questioned by the audience about his lack of legislative experience. Trone also rebutted audience sentiments that he should not be running in a district that is not his own.
Aerospace professional Chris Hearsey said he favored marijuana legalization for medicinal purposes, and Dr. Nadia Hashimi, a pediatrician who lives in Potomac, said she believed marijuana could be used to treat pain.
Andrew Duck of Brunswick said the country must overturn the Citizens United ruling, in which the Supreme Court ruled corporations, like a person, had free speech rights from the First Amendment and could not be limited on campaign contributions. "I won't believe a corporation is a person until Texas executes one," Duck said.
George English of Silver Spring praised President Reagan's strategic arms limitation talks and said the country doesn't need 10 aircraft carrier battle groups.
State Sen. Roger Manno said the House needs 23 seats to stop President Donald Trump; he said he wanted them to be progressives who support single-payer health care.
Learn About the Candidates
The 2018 Gubernatorial Primary Election is set for June 26, 2018, and it's sure to be a historic election for Montgomery County. When voters go to the polls, they will will elect a governor, a state legislature, a county executive, a County Council, members of the school board and the House of Representatives, and much more. They'll find out whether public financing works in local elections. Early voting in 2018 takes place from June 14 – 21, 2018. Follow our coverage here and below:
Comprehensive Candidate Information Available
Montgomery Community Media's comprehensive look at local races can be found here. We have candidate statements from the county executive, county council and school board. We have clips from forums where the candidates express their viewpoints on specific topics. And we have links to coverage from our reporters.
Lierman Endorses Aruna Miller for Congress
Terry Lierman, who served as the Maryland Democratic Party Chairman and was the Chief of Staff to then Majority Leader Steny H. Hoyer endorsed Del. Aruna Miller for Congress.
Miller is seeking the 6th congressional district seat being vacated by Rep. John Delaney. Delaney has decided against seeking a fourth term and instead is running for president in 2020.
Miller of Darnestown represents the 15th legislative district House of Delegates.
Trone Picks Up Duncan Endorsement; Candidate Plans Veterans Community Meeting
David Trone, the Total Wine and More founder and Democratic candidate for the 6th Congressional District, has been endorsed by Doug Duncan, who served as Montgomery County executive from 1994 to 2006. In announcing his endorsement, Duncan praised Trone for creating 6,000 jobs — 600 in Montgomery — and his leadership in the community.
Trone also announced he will be holding a free community meeting on military veterans and their families in Frederick.
Trone also announced a video and a policy paper outlining his legislative priorities on veterans' issues in Congress.
Gubernatorial Candidates Pick Their Running Mates
Facing an upcoming deadline, gubernatorial candidates unveiled their running mates over the weekend, and at least one had some local flavor.
Alec Ross, the Baltimore tech entrepreneur, picked Julie Verratti, one of the women who started Denizens Brewing Co. of Silver Spring.
State Sen. Richard Madeleno of Kensington chose Luwanda W. Jenkins, a Baltimore native who served many years in state government.
Prince George's County Executive Rushern Baker also looked to Baltimore for his lieutenant governor and tapped Elizabeth Embry. Embry, a Baltimore native, works for the Maryland Attorney General's Office and came in third in last year's Baltimore mayor's race.
Baltimore lawyer Jim Shea selected Baltimore City Councilman Brandon Scott for his running mate.
Former NAACP President Ben Jealous had previously chose former Democratic Party official Susan Turnbull of Bethesda as his running mate.
Gubernatorial candidates must have a running mate to file for the election, and the deadline to file for the June 26 primary is 9 p.m. Feb. 27.
Knapp, Floreen Endorse Marilyn Balcombe in County Council At-Large Race
Marilyn Balcombe, an at-large candidate for Montgomery County Council, has been endorsed by Councilmember Nancy Floreen and former Councilmember Mike Knapp on Friday. Floreen, who has served on the Council at-large since 2002, will vacate her seat at the end of this year due to term limits. Knapp left the Council in 2010 after serving two full terms representing District 2.
"Marilyn is the ideal choice for an at-large council seat. She has worked to ensure that services were meeting the needs of our residents and has helped our local economy not only grow but thrive. Her daughter is a graduate of MCPS, so she understands the importance of providing our children with the best education possible. She is more than prepared to address the issues that she will face while serving us on the Council," Knapp said.
Balcombe, the president & CEO of the Gaithersburg-Germantown Chamber of Commerce, has worked with members of the county government for years in numerous capacities. She has secured funding for schools, libraries, and fire stations, created the county budgets for the five Regional Service Centers, and successfully helped launch BlackRock Center for the Arts.
The endorsements come on the heels of an announcement from the Metropolitan Political Action Committee – MD (METPAC-MD) in which Balcombe was the only non-incumbent candidate to receive official support from the real estate trade group. METPAC-MD is the political action committee of the Apartment and Office Building Association of Metropolitan Washington (AOBA).
Elrich Picks Up Endorsement from Progressive Maryland for County Executive
Progressive Maryland has endorsed Montgomery County Councilmember Marc Elrich for Montgomery County Executive.
Elrich, a Democrat, is running against Montgomery County Councilmembers George Leventhal and Roger Berliner; former Rockville Mayor Rose Krasnow; Del. Bill Frick; and Potomac businessman David Blair.
In a statement released by Progressive Maryland's Executive Director Larry Stafford, he said, "Elrich is a candidate with proven progressive legislative victories. He has worked for the people of Montgomery County by strengthening the job market, improving the public school system and protecting and rebuilding the environment."
"I was a founding member of Progressive Montgomery — the precursor group to Progressive Maryland — and am impressed by the degree to which the organization has become a real force in progressive politics in Montgomery County," Elrich said in a statement. "I have been thankful for their partnership in making the county a better place to live and work and am honored to have their endorsement. I would look forward to continuing to work with them as the next County Executive."
Influential Senate Committee Chairman Won't Seek Another Term
Sen. Ed Kasemeyer, chairman of the influential Senate Budget and Taxation Committee, has announced he won't seek re-election, Maryland Matters reports.
The No. 2 on the committee is Sen. Rich Madaleno of Kensington, who's currently seeking the Democratic nomination for governor in the 2018 primary. Kasemeyer's announcement might lend some to think Madaleno would rethink his gubernatorial bid; ambitious younger senators have often privately complained that the General Assembly's top positions are held by older members who have little interest in moving on. Madaleno told Maryland Matters that Kasemeyer's decision means he's even more focused on taking residence in Government House.
Madaleno, a forceful critic of Gov. Lawrence J. Hogan (R), especially on budgetary matters, said Kasemeyer's retirement only reinforces his desire to run for the state's top job.

"This just makes it more and more important that you have someone of my skill set as governor," Madaleno said, adding that "there's no guarantee" he'd be elevated to the chairman's job if he stayed in the Senate.
Delaney First Out of the Gate — on Presidential Ads
Rep. John Delaney (D-6th) of Potomac, who is giving up his seat in the House of Representatives to run for president in 2020, will broadcast the first presidential ad in Iowa during the Super Bowl this weekend, the Washington Post reports. The focus of the ad will be bipartisanship.
Find earlier political posts here and here