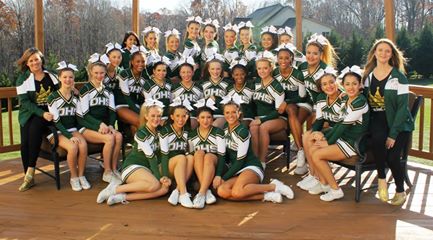 MoCo's Fall Sports Teams Leave Season on Top
It's November- transition time between fall and winter sports. But many of Montgomery's fall athletes are saying goodbye to a season had them earning top  billing in the state this season.
Here's a look at some of them.
There's no doubt that soccer is a winning sport at Walt Whitman High School. Both the boys' and girls' teams won state titles.The girls completed their third straight rein at the top of division 4A.
@WWHSAthletics sweeps 4A boys' & girls' @MPSSAA_Org state championships! Congrats Vikings! pic.twitter.com/aXRxlnVpUf

— Jeff Sullivan (@MCPSAthletics) November 16, 2014
Cross Country teams kicked up their heels to a successful season in Montgomery County. MSPAA recaps that season here. 
Montgomery County won boys and girls team, and individual state titles at state cross country meet. http://t.co/Px88Y7DO

— The Gazette (@Mont_Sports) November 13, 2011
On the links, Potomac's Winston Churchill won its 12 state title overall. Find out more about that competition here. 
Golf: Wootton's Delaney Shah, Whitman's Graham Hutchinson win Md. state titles http://t.co/SqQfqwiYFc

— Post Maryland (@WashPostMD) October 29, 2014
And the Damascus High School cheerleading squad took first place in the Montgomery County championships recently.