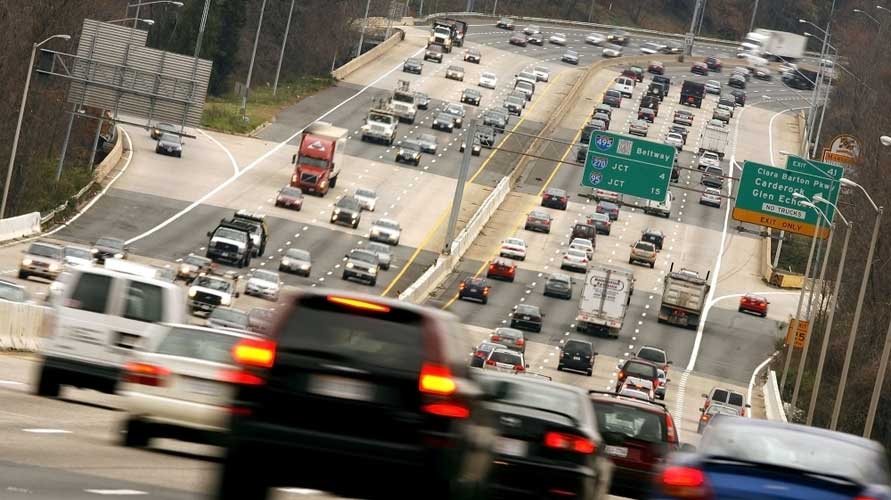 Montgomery and Fairfax Transportation Meeting
From Montgomery County Council
The Montgomery County Council's Transportation, Infrastructure, Energy and Environment (T and E) Committee, which is chaired by Council President Roger Berliner, and the Fairfax Board of Supervisors, which is chaired by Sharon Bulova, will meet at 1 p.m. on Wednesday, July 25, to discuss transportation issues of joint interest between the Washington Region's two largest counties.  It is believed that this will be the first-ever formal meeting of elected officials from the two counties on major transportation issues.
 Possible expansion of the American Legion Bridge that spans the Potomac River and links the two counties and future use of rapid transit system between Montgomery and Fairfax are among the topics that will be addressed.
The meeting will be held in the Meeting Room of the Washington Metropolitan Area Transit Authority (Metro) headquarters at 600 5th Street NW in Washington.
 The meeting will be recorded by Montgomery's County Cable Montgomery (CCM—Cable Channel 6 on Comcast and RCN, Channel 30 on Verizon) and will be broadcast on future dates to be determined. The broadcast also will soon be available for viewing on demand from the Montgomery web site at www.montgomerycountymd.gov .
 "The many issues impacting the jurisdictions around the Washington Beltway continue to expand from local to regional," said Council President Berliner. "I believe Montgomery County and Fairfax County agree that transportation is among the top priorities for each of us. If we are ultimately to be successful in making our region more mobile, we must think beyond our own county borders. This meeting will be an important step in determining how we get about doing what we need to do to improve transportation between our two counties."
Fairfax Chairman Bulova also is optimistic about the unique meeting.
 "I look forward to engaging with our neighbors in Montgomery County on important transportation issues," Chairman Bulova said.
 Montgomery County will be represented by its T and E Committee, which includes Councilmembers Nancy Floreen and Hans Riemer. In addition to Ms. Bulova, expected to attend from the Fairfax Board of Supervisors are John Cook, John Faust, Catherine Hudgins, and Jeffrey McKay, the board's transportation committee chair.
The meeting will begin with a presentation of current and future traffic across the American Legion Bridge by Ron Kirby, the director of transportation for the Metropolitan Washington Council of Governments (COG).
 The results of a study of  potential improvements to the Legion Bridge and its approach roads will be presented by Barry Kiedrowski and Morteza Tadayon of Maryland State Highway Administration and Kanathur Srikanth of the Virginia Department of Transportation.
 Jack Requa, Assistant General Manager, and James Hamre, the Director of Bus Planning, for the Washington Metropolitan Area Transit Authority will examine the prospects of re-introducing express Metrobus service between the two counties.
The meeting also will include an update on the Silver Line extension of Metrorail in Fairfax that will eventually allow residents from around the region to more easily access Tyson's Corner and Dulles Airport. Mark Canale, the Dulles Rail project manager from the Fairfax County Department of Transportation, will lead that discussion.