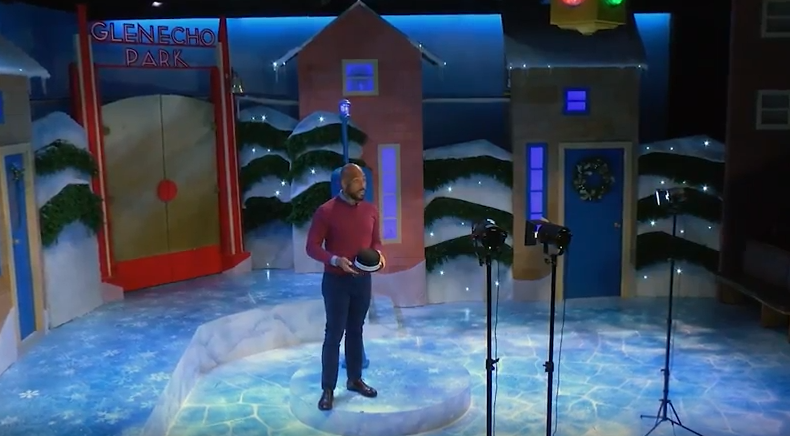 Montgomery Arts Infusion Holiday Special
On the Set of "Frosty the Snow Man"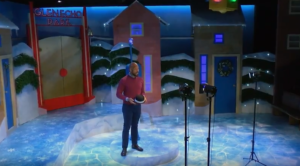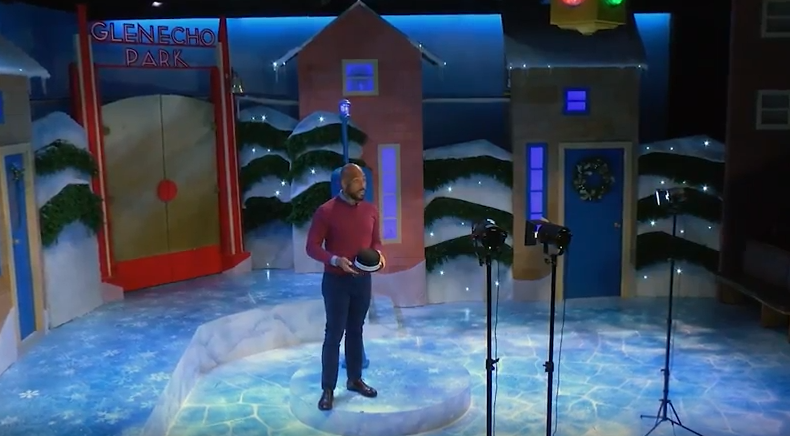 The Montgomery Arts Infusion Holiday Special was filmed on the stage set of Adventure Theatre's "Frosty the Snow Man" in Glen Echo. The special will air on Channels 19 and 995 from Dec. 1 – 31.
To view MAI show in it's entirety, just follow the link below.
The holiday show is hosted by Michael Bobbitt and features Maryland Youth Ballet's "Mini-Nut," jazz violinists Black Violin and Poolesville artist Claire Howard.
The Snow Man's Magic Hat
MAI Host Michael Bobbitt shows us the magic hat the snow man wears as he comes to life in Frosty the Snow Man."Performances are scheduled to run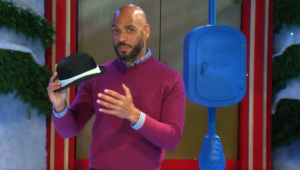 through December 31. However due to popular demand, performances may extend into January.
For more information, click here: http://www.adventuretheatre-mtc.org/
MYB's Mini-Nut Performances
Maryland Youth Ballet's Mini-Nut is a performance designed to keep the interest of small children. Although it is only slightly different from the full-length Nutcracker, the dancers must attain the same skill level. Phyllis Armstrong introduces us to two dancers and the choreographer in this story.  To find out more about upcoming Mini-Nut performances, go to http://www.marylandyouthballet.org/
Black Violin Breaks Barriers at Strathmore Music Center
The Two Recent Appearances by Black Violin Musicians Kev Marcus and Will B sold out the Music Center at Strathmore. This year, the students were bused to the Music Center from Bethesda-Chevy Chase High School, where Black Violin used their hip hop music to expose long-held stereotypes.
To find out more about upcoming concerts at The Music Center at Strathmore, go to https://www.strathmore.org/
Artist Captures MoCo Skies and More
Poolesville Landscape Artist Claire Howard is known for stopping her car to capture scenic Montgomery County on camera before she recreates the images on canvass. Our county is her inspiration.
To find out more about the artist and her art, go to: http://clairehoward.net/
See the Montgomery Arts Infusion Holiday Show in its entirety here: