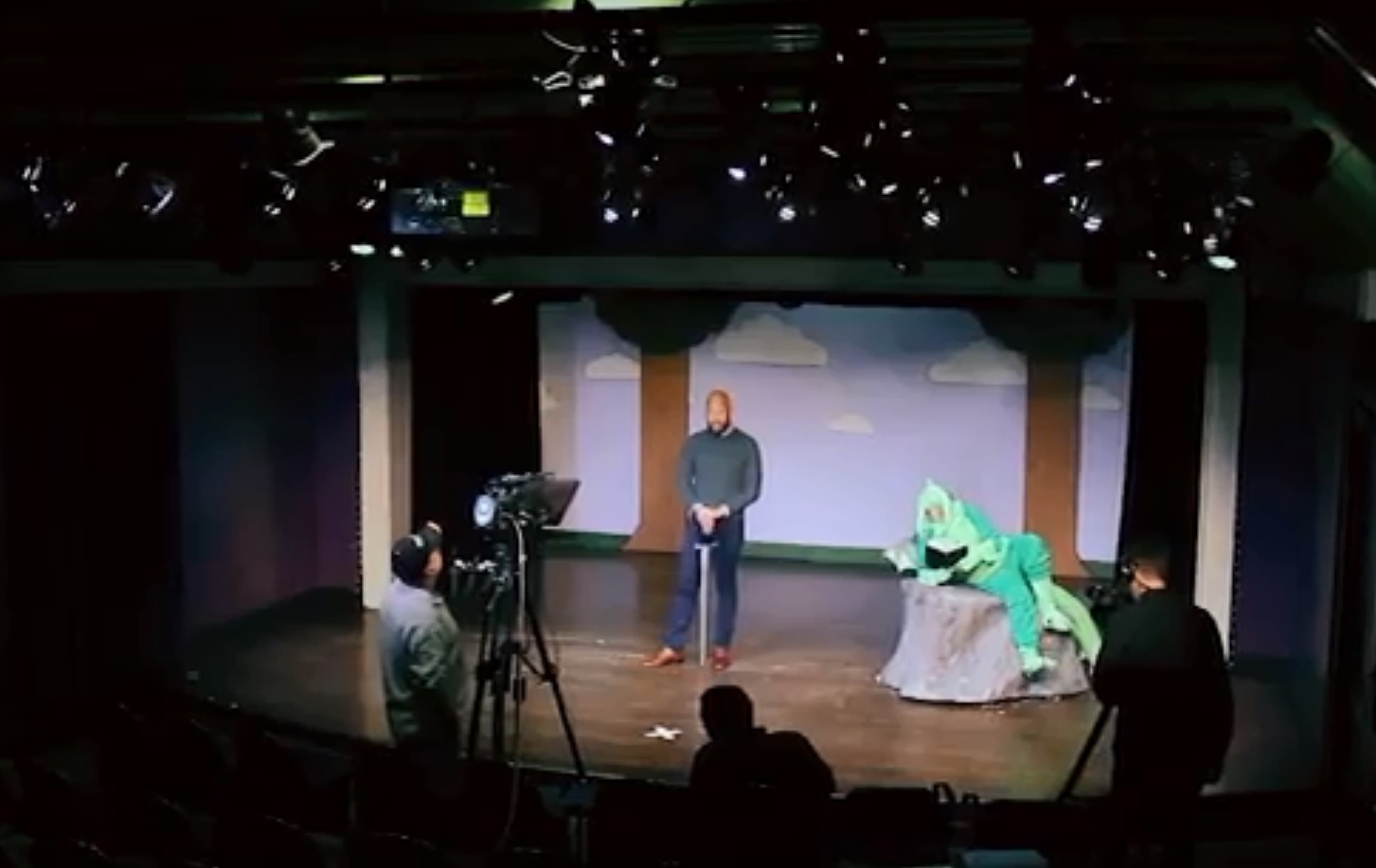 Montgomery Arts Infusion On Stage At Gaithersburg's Arts Barn
Michael Bobbitt hosts the sixth episode of Montgomery Arts Infusion on the set of the "Reluctant Dragon" on stage at Gaithersburg's Arts Barn. Arts Administrator Shellie Williams, dressed as the dragon, makes a cameo in this episode. The children's play is about a young girl who saves the life of a poetry-loving dragon.
This episode of MAI also features producer Carolyn Raskauskas' story about how one painting of the 2018 DC Women's March changed county artist Kathy Lindert's life. Then producer Phyllis Armstrong takes us inside the Montgomery County Woodturners' Association in Rockville, introducing founder Phil Brown, president Ellen Davis and their art.