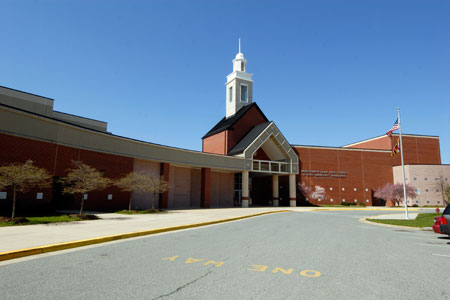 Montgomery Blair High School Students to Compete in National Math Challenge in New York
Five Montgomery Blair High School students will soon head to New York City for an national math competition that will take place on April 25. The students were chosen to participate in Moody's Mega Math (M3) Challenge, a mathematics competition that includes over 5,000 11th and 12th grade students from across the country.
Ethan Holland, Raymond Lin, Eshan Tewari, Victoria Tsai and Jamie Vinson were selected as finalist for the competition. The challenge began in February and all participating teams were given 14 hours to study an issue, collect data and create models before entering their submissions online in a report.
This year's topic focused on emerging automotive technologies such as self-driving cars and electric vehicles. Out of 1,100 teams, only six will compete in the final competition at Moody's World Trade Center headquarters in Manhattan.
This is the 11th year the mathematics competition taken place.  The Philadelphia based Society for Industrial and Applied Mathematics (SIAM) and the Moody's Foundation sponsor the competition which encourages students to pursue careers in math and science.
Each team will share $150,000 in scholarships and prizes. The five Montgomery Blair High students will compete with teams from New Jersey, Indiana, North Carolina, Texas and Rhode Island. For more information on the competition visit the Moody's Mega Math (M3) Challenge website.