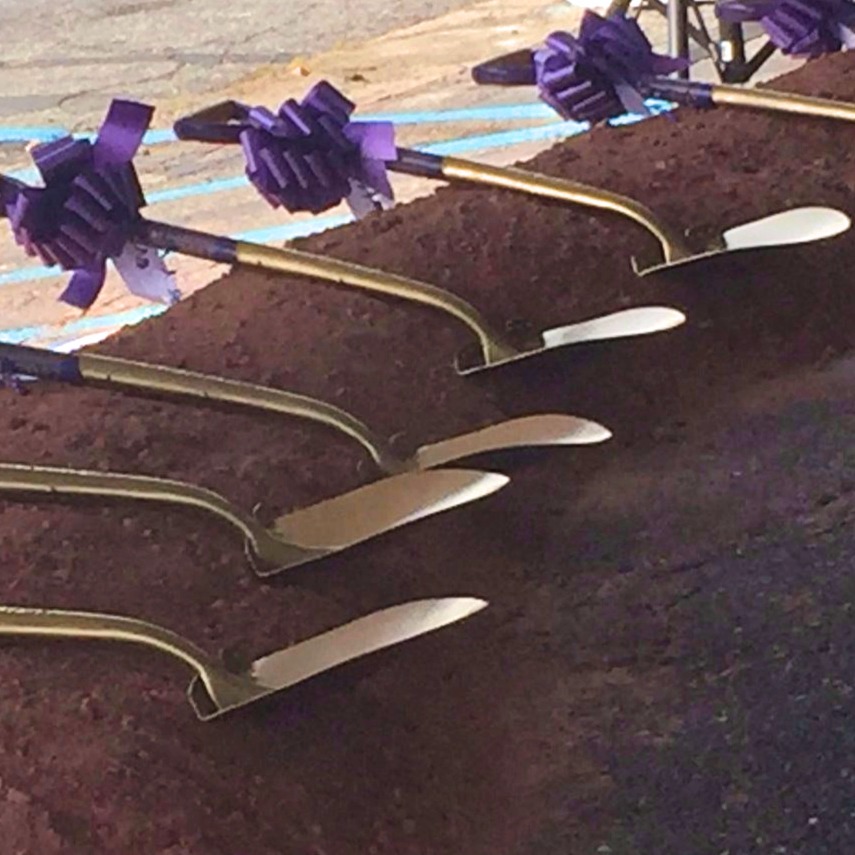 Montgomery College Breaks Ground on New Student Services Center
An event Thursday marked the start of construction for the new Student Services Center on the Montgomery College Rockville campus.
The 130,000-square-foot building will provide a centralized location for all student services at the campus. The total cost is $53,712,000, with the county contributing half, $26,856,000, and the state contributing the other half.
The building will contain admissions, counseling, registration, financial aid, assessment, disability support services, veterans' services, the career transfer center and student life, among other departments.
The lobby will provide seating and gathering space for a student-run coffee service with room for receptions and presentations.
The center was funded with support from the state and the county.
.@hansriemer thanks for joining us today and for all of your support of the College. pic.twitter.com/YoMcYyJjeC

— Montgomery College (@montgomerycoll) June 29, 2017
New building will help 1st generation students especially; all services in 1 place = less frustration + confusion, more guidance + success!

— Montgomery College (@montgomerycoll) June 29, 2017
. @DrPollard_MC at groundbreaking of new student services building says the new facility will drive student success. pic.twitter.com/1JrN55ppWS

— Montgomery College (@montgomerycoll) June 29, 2017
Standing room only @montgomerycoll as @KKelley_MC welcomes elected officials to the #MCSSC groundbreaking ceremony. pic.twitter.com/SLfnzPeSnF

— Marcus Rosano (@MC_MarcusPR) June 29, 2017
Here we go! pic.twitter.com/sTDCnt1wDV

— Montgomery College (@montgomerycoll) June 29, 2017