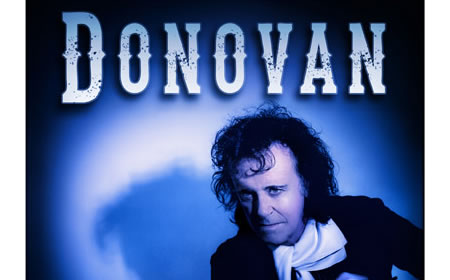 Montgomery College Presents British Singer Donovan
The Robert E. Parilla Performing Arts Center presents the legendary fold-rock singer Donovan on September 7 at 8 p.m. The Arts Center is located on Montgomery College's Rockville campus at 51 Mannakee St, Rockville. Tickets are $64, $62 for seniors and students.
Rock and Roll Hall of Fame inductee Donovan is one of the preeminent members of British rock royalty. He helped to transform the 1960s musical landscape from folk to psychedelic to pop and back again with a collection of masterpieces that continues to serve as a soundtrack to our lives. Donovan scored a number of Top 40 hits during the sixties, including "Mellow Yellow," "Sunshine Superman," "There Is a Mountain," "Wear Your Love Like Heaven," and "Hurdy Gurdy Man." He was one of the few artists to collaborate on songs with the Beatles, contributing lyrics and vocals to "Yellow Submarine."
Donovan will perform his classic hits and songs from his new album, Shadows of Blue. The album represents Donovan's historic return to Nashville, which marked the beginning of his North American recording career in 1965. His first single, "Catch the Wind," reached number three on the pop charts and was covered by a number of country stars, such as Dottie West, Buck Owens, Flatt & Scruggs, Chet Atkins, and Glen Campbell.
For tickets and information, please call the Box Office at 240.567.5301 or visit Montgomery College website online.