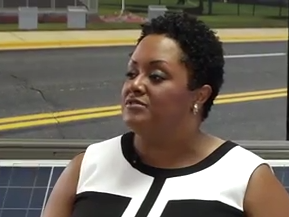 Montgomery College President Discusses Free College Tuition
Montgomery College President Dr. DeRionne Pollard called the bill passed by the Maryland General Assembly that would offer free tuition at community colleges throughout the state "groundbreaking."
Her response comes after Gov. Larry Hogan signed the bill into law early Tuesday.
"One of the things we know for sure is that poverty is continuously the number one barrier to college completion," Pollard said. "This legislation, which is groundbreaking for the state of Maryland, will allow us to have a pathway for students to come to college in their communities"
The measure passed in the 2018 legislative session and provides tuition assistance for single applicants, or students who resides in a single-parent home with an annual gross income of $90,000 or less.  For applicants who are married or in a two-parent household, they are eligible to receive tuition assistance if the annual gross income is $125,000 or less.
Maryland State Senator Nancy King, co-sponsor of the bill, said the legislation has been in the works for three years.
"It's a work in progress but it's such a step forward in the right direction for kids graduating from high school who didn't even think about college because they can't afford it," said King (D-Montgomery Village) "This bill makes college affordable for more kids."
The bill will go into effect beginning in the 2019-2020 academic school year.
Dr. Pollard discusses how the measure signed by Hogan will benefit Montgomery County in the video below: