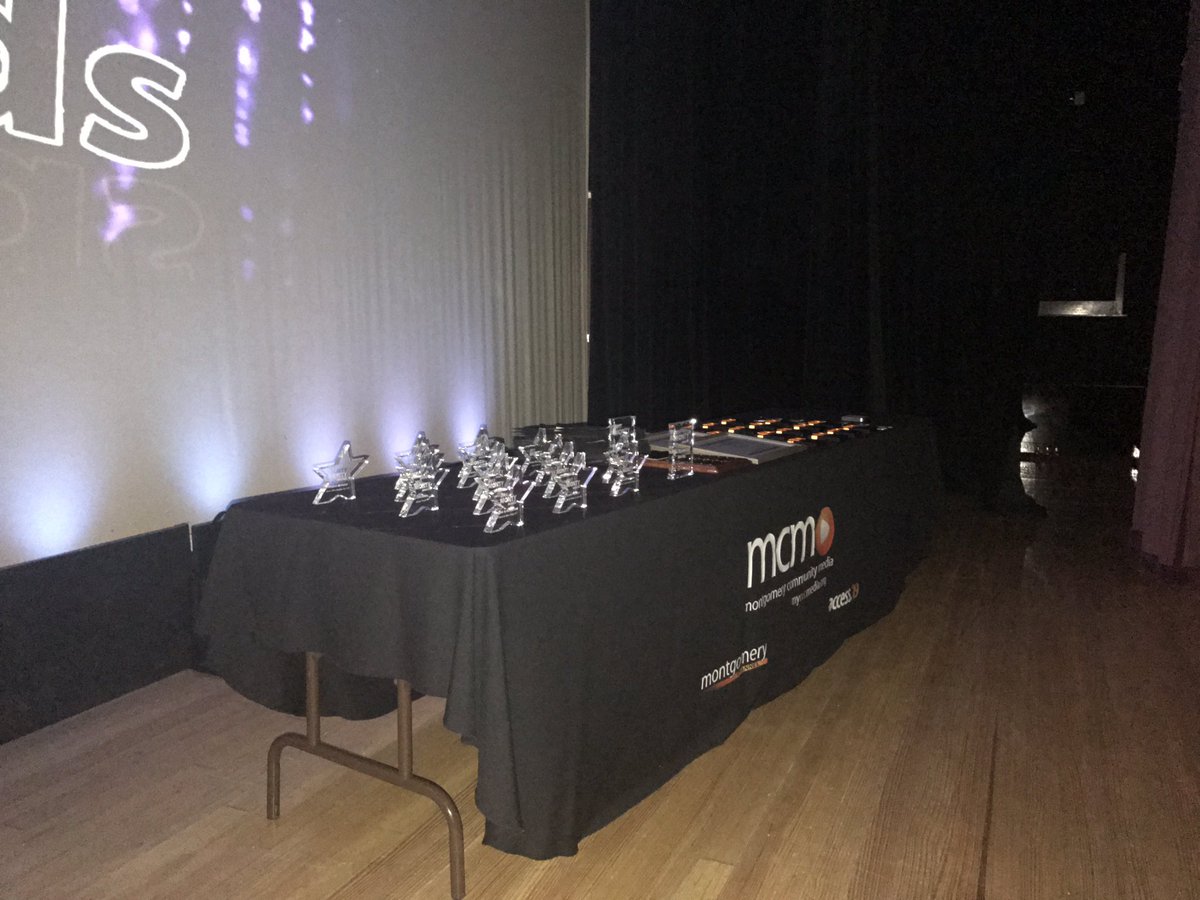 Montgomery Community Media Recognizes Volunteers at the Annual Monty Awards (VIDEO)
It was a night to celebrate dozens of volunteers for their hard work in creating stories that matter to the community.
Since a great deal of the content on Montgomery Community Media's website and television channels come from the volunteers who dedicate thousands of hours each year toward content creation, MCM staff honored their hard work and dedication during the 32nd annual Monty Awards held at the Black Rock Center for the Arts in Germantown. 
"About 90 percent of our content and the shows that you see on our television channels are produced by the community and that's really all volunteer based whether a producer, or a technician or a blogger," Merlyn Reineke, CEO of Montgomery Community Media, said. "They really do contribute their time and volunteer their efforts so that's why tonight we're honoring them here at MCM." 
"For me, Montgomery Community Media provided us with a great opportunity to become a producer. In my case, [I created] a Spanish language program for Spanish people in Montgomery County," said Edgar Maco.
 The host of this year's event was award-winning journalist Anqoinette Crosby. 
"Montgomery County is a very diverse place and so it is important that our story tellers and our volunteers reflect that[…] and share their information because we are a better community for it." she said. 
Organizers said having the the Monty Awards each year to recognize volunteers is important because they play a vital role in telling the stories of the county.
"These are the people that are letting us all know what's happening and strengthening our democracy," Jeffrey Slavin, Montgomery Community Media Board Chair, said. 
Here's a list of this year's winners:
Promos & PSAs
2017 Elder Abuse Project produced by Marian Merewitz
Sports
DCHL Leagues Ball Hockey #78 produced by Suds Chand
Music Production
Classical Open Stage #16 produced by Yen-Ju Chen
Backpack  Journalism
Audition Preparation 101 by Sophia Anthony
Arts & Humanities
Classical Open Stage produced by Yen-Ju Chen
Community
Cheers of Joy produced by Nancy Frohman
Cultural
African People produced by Nathalie Djonda
Educational
From Single to Mingle in Just produced by Dan Amzallag
Public Affairs
Ginny's…Where East Meets West produced by Yen-Ju Chen
Class Project
Amy Riolo: Early Influences of a Culinary Star produced by Sheila Crye
Host
Ginny Gong host of Ginny's…Where East Meets West produced by Yen-Ju Chen
Youth
Sublime Slime produced by Jessica Theis
Youth Producer
House With A Heart produced by Explorer Club 995: Bethany McSweeney, Habib Najjar, Conner Snyder
Blog Awards
The Blog with the Most "Hits"
Tax Changes for 2017: A Checklist by Juanita Farmer
Viewer's Choice
The Info Zone produced by Yen-Ju Chen
Most Field Producer Hours
 Most Studio Producer Hours
Most Active Volunteers
Henry Teague
 Amavi Missihou
Yen-Ming Chen
Susan Stevenson
 Donna Merrifield
Robert Mattia
Bill Randolph Award (STILL)
Haig Ellian Volunteer Award
Bruce Adams Award
Monty's Choice Winner
Tonight @mymcmedia is honoring our volunteers who contribute to our TV programming and website at the 32nd Annual Monty Awards. #2017montys pic.twitter.com/yE8pT4d2j0

— Mitti Hicks (@MittiMegan) November 19, 2017