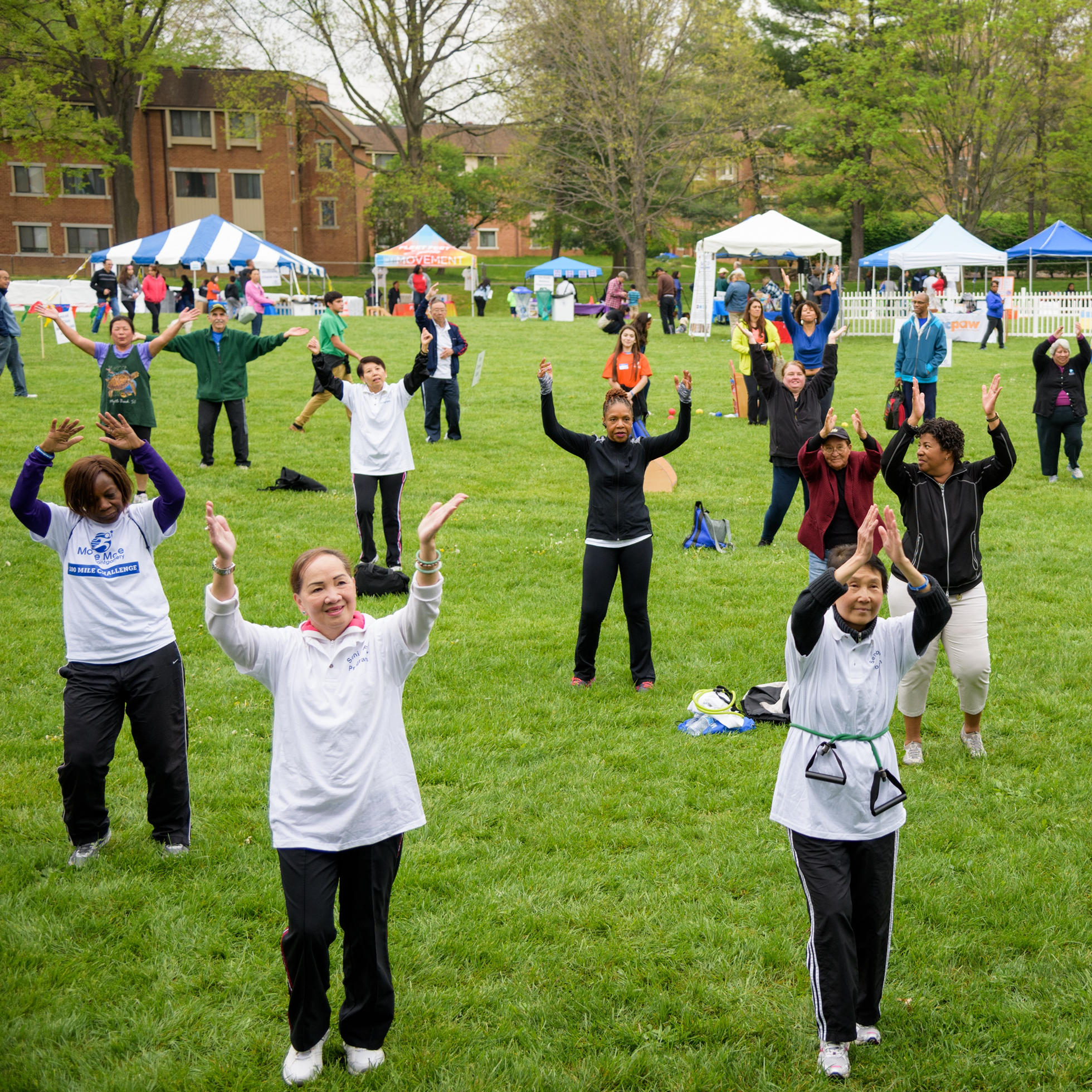 Montgomery County 2nd Annual 100 Mile Challenge Program Registration Open Now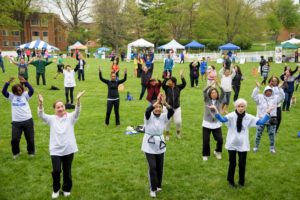 Start 2017 with a healthy challenge with friends, neighbors, co-workers and your family, including the dog.
Montgomery County Recreation, for the second year, challenges the public to walk, jog, run a mile a day for 100 days or participate in 20 minutes of continuous physical activity like bike, swim, yoga, aerobics, ski, weightlifting, dance or others. It all counts as one mile. Get creative and remember it's all about having fun while making a lifestyle change. The program is self-reporting…you are accountable for tracking your own miles. You can simply do one mile a day or you can complete two miles one day and take a break the next – the goal is to complete 100 miles (or more) in 100 days; it's all up to you.
The Kickoff for the 100 Mile Challenge is January 21, at the Holiday Park Senior Center, 3950 Ferrara Drive in Wheaton.  Hear Everest mountaineers Nicky and Bob Lowry speak about climbing Mount Everest and how to keep "Moving More." And get moving with professional Latin dancer Mauricio Franco.  Also pick up your t-shirts, water bottle and swag bag.
The challenge starts on Thursday, January 26, 2017 and runs for 100 days, concluding on May 5 with the Move More Montgomery Festival on May 6 at Bauer Drive Community Recreation Center from noon to 4 p.m.
You may register as an individual or as part of the Group Participation Challenge.
The Group Challenge is to form a group in one of the four categories: School, Community or Senior Center, Department of MoCo, or Community Group.  Register as many participants as you like in your group. Give your group a unique name; participants must enter that name when they register.  Anyone can be in your group: friends, family, neighbors, co-workers.
Register online at ActiveMONTGOMERY.org, activity no. 26595, and begin challenging yourself and those around you, including the dog!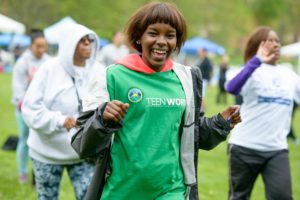 #MoveMoreMoCo Help spread the word! Share the flyer and 100 Mile challenge information on you social media, Facebook, Twitter, Instagram etc. and be sure to add the #MoveMoreMoCo.  Email all of your friends and encourage them to sign up!
Check out our 2017 Move More Montgomery videos
Join the 2017 Montgomery County 100-Mile Challenge! 30-Second Promo: https://youtu.be/CNOgiVqIzvU
2017 Montgomery County Recreation 100-Mile Challenge Full Video:     https://youtu.be/YMkaY7zVzDo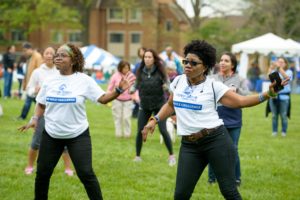 2016 100-Mile Challenge: Healthy Temple at Mount Jezreel Church
https://youtu.be/GzzgWIZ2XsQ?list=UUE1ww58mBTuw-D_OTt4wZeQ
2016 100-Mile Challenge's Perfect Message
https://youtu.be/J7o6nzrzvPY?list=UUE1ww58mBTuw-D_OTt4wZeQ
If you have any questions or need more information, please contact Joanne Roberts, joanne.roberts@montgomerycountymd.gov