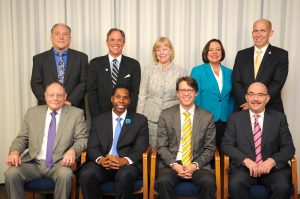 Montgomery County Council Tentatively Approves FY17 Operating Budget
During a work session on Thursday, the Montgomery County Council unanimously approved the County's operating budget and Capital Improvements Program (CIP) for the next fiscal year.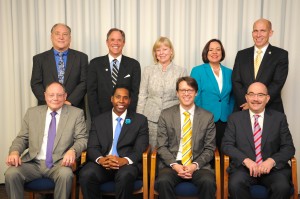 After weeks of debate, the Council moved forward with the tentative approval of the $5.3 billion Fiscal Year (FY) 2017 Operating Budget and the $4.6 billion CIP. With the approval of the CIP, Montgomery County Public Schools (MCPS) will receive $1.7 billion over the next six years for school construction projects and improvements.
To pay for the improvements, the Council approved a recordation property tax increase on Wednesday adding nearly $200 million in additional funding to the CIP. An 8.7 percent increase in the property tax rate for the FY17 operating budget will be aimed towards County services and education.
The average homeowner would pay an additional $326 in property taxes on a home valued at $464,441 during the next fiscal year.  Members of the Council urged that the increase was necessary to fund the growing needs of MCPS.
Council President Nancy Floreen gave an emotional speech thanking members of the public and Council for their patience and hard work during the budget process.
"While we have focused primarily on education this year, there are many other items in the budget that will have a direct impact on residents' lives," said Floreen. "We're asking homeowners to pay more in their property taxes this year, and with that increase we're focusing on some of the items that residents have identified as their top priorities."
The FY17 operating budget also includes increased funding for public safety, health and human services, energy and more. The Council will formally adopt the FY17 operating budget and CIP on May 26. The fiscal year begins on July 1st.
Want to see a quick list of some of the services funded in Council's FY17 budget, including community grants? Go 2 https://t.co/gu4FBaTj4r

— Montgomery Council (@MoCoCouncilMD) May 19, 2016
Related:
Casey Aiken hosts the latest episode of "21 This Week."  Aiken and the panel discuss Montgomery County Council's plan to increase the recordation tax;  Prince George's County Council's recent ban on hydraulic fracturing, or fracking; Governor Hogan's plan to reduce 155 state fees; and the Obama administration guidance to public schools regarding transgender students. This week's panel […]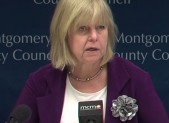 UPDATED Montgomery County Council President Nancy Floreen introduced legislation this week to change the rate of the recordation tax paid when properties are sold or refinanced. According to a Council news release, the tax premium only applies to sales and refinancing above $500,000 and the move will stimulate funding for additional school construction and affordable […]