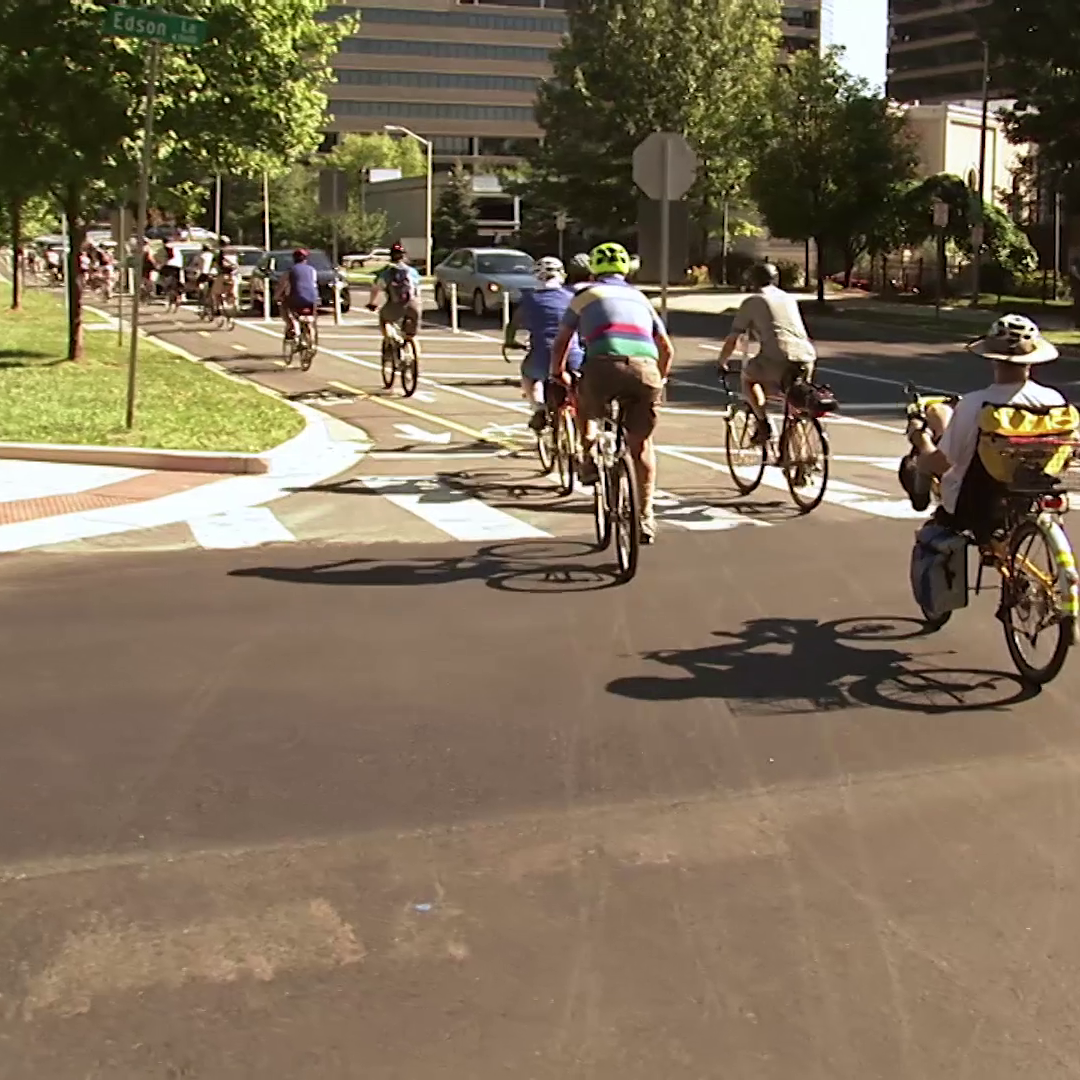 Montgomery County Council Unanimously Approves Bicycle Master Plan
The Montgomery County Council unanimously approved the Bicycle Master Plan Tuesday, Nov. 27. The plan includes a network of more than 1,000 miles of trails, paths and protected bike lanes.
The County hopes the plan will meet the following three goals:
make the County a world-class bicycling community;
provide access to a comfortable, safe and connected bicycle network;
make bicycling a viable transportation option that improves the County's quality of life.
The plan should facilitate the creation of infrastructure that supports bicycling transit, including expanded bicycle parking at transit and commercial centers. It includes state-of-the-art analytical tools for designing safe, convenient bikeways throughout the County, and promotes the long-term implementation of bicycle-friendly policies and planning.
"When fully built out, the network envisioned by the plan will make biking a real option for cyclists of all ages and experiences in their trips for work, shopping, and recreation," said Council President Hans Riemer. "Advance work on this network is already happening with protected bicycle lane networks in Silver Spring and White Flint and soon coming to Bethesda. In addition to completing these networks, we need to lower speeds on neighborhood greenway streets, address unsafe trail crossings across the County, and bring the State Highway Administration to the table to make improvements on State highways. The plan shows us the way to a world-class bicycling community. Now we need to roll up our sleeves and get it built."
The Council and the Montgomery Planning Board brought together stakeholders including residents of every district in the County, bicycling and transit advocates and members of the business community to provide input and feedback as the plan was developed over several years. The plan aligns closely with Vision Zero, an initiative adopted by the Council in 2016 which aims to eliminate pedestrian and traffic fatalities and severe injuries on County roadways by 2030.
"This visionary and innovative plan recommends a network of protected bike lanes – lanes where people can bike and ride in a manner that is protected from cars – as well as low-stress routes throughout the County, in our urban centers as well as connecting major activity centers," continued Council President Riemer. "As such, the plan supports the County's mobility, environmental sustainability, and Vision Zero goals. It will have a long-lasting and deep impact on the County's infrastructure as it will guide budget decisions in the decades to come.
The plan can be viewed at: tinyurl.com/BicycleMasterPlanMoCo