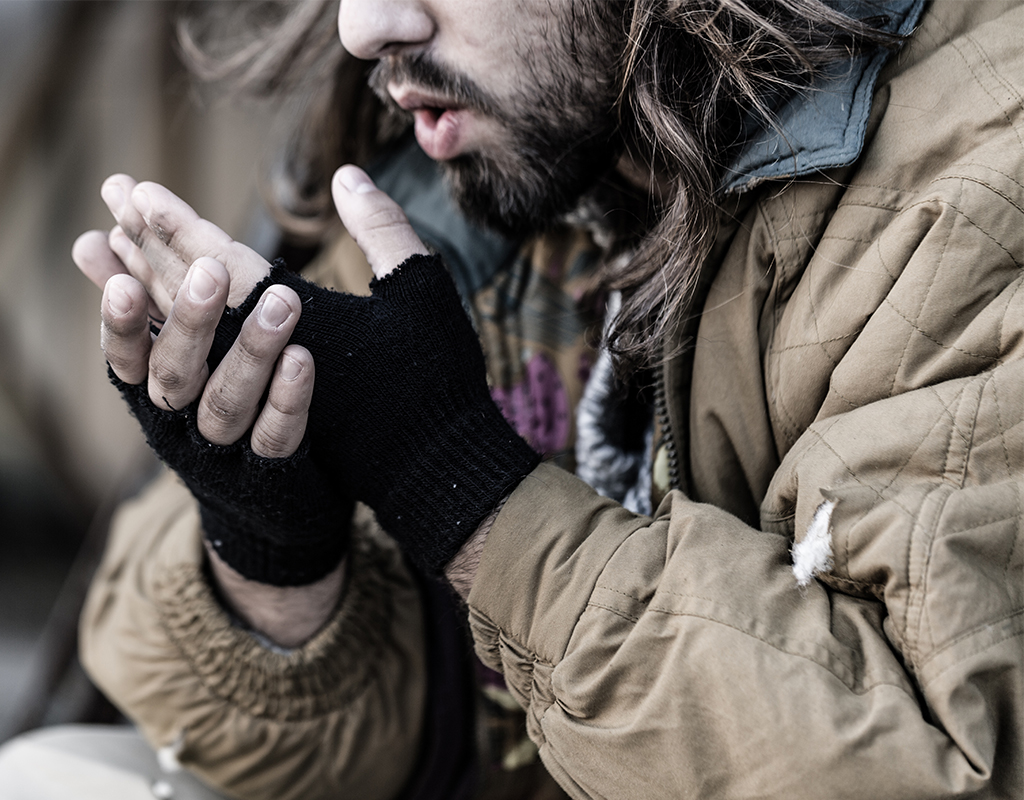 Montgomery County Establishes 24/7 Homeless Information Line
Trained specialists will share information about Montgomery County homeless services through a newly established, 24/7 information line. The resource, launched by the county's Department of Health and Human Services, also allows callers to provide information about the location of individuals experiencing homelessness so community partners can offer support.
"Launching an information line is vital to ensuring that community members experiencing homelessness have a direct connection to life-saving resources," Councilmember Evan Glass said in a statement. "Knowing where to receive a warm meal, how to access income assistance programs and finding housing are all key components to eradicating homelessness in Montgomery County."
This line was created in partnership with EveryMind, a Rockville-based nonprofit that offers mental health resources. The service joins the county's homeless system, which offers resources aimed to make "homelessness in Montgomery County rare, brief and one time only for all residents."
The county's strategies to combat homelessness include homeless prevention, street outreach, temporary shelter, rental assistance and permanent housing with support services. The programs offered allow people experiencing homelessness to access basic needs such as meals, laundry and showers.
A network of about 20 private nonprofits manages the operation of the county's shelters, which provide about 500 total beds for single adults and households with children, according to the county's homeless resources website. Year-round emergency beds are available, as well as emergency shelter during hypothermia season and additional spaces for families at the county's domestic violence shelter.
The county's Interagency Commission on Ending Homelessness instituted the "Inside/Not Outside" initiative in 2017 to end chronic homelessness. Over 400 individuals have been placed in permanent housing to date, according to the County Council's statement.
The "At Home Together" program was recently established as a means of preventing homelessness for youth and families with children. Approaches to accomplishing this goal include proactive programs that engage families when they are first at risk of homelessness and rental assistance for families at risk of losing their housing. The initiative has benefited more than 600 families, according to the county's homeless resources website, including over 1,800 children.
Glass, the County Council's lead on homelessness and vulnerable communities, believes further collaborating with nonprofit service providers to offer resources through the information line "will ensure that we continue leading the nation in protecting the most vulnerable in our community," according to the council's statement.
The information line number is 240-907-2688.