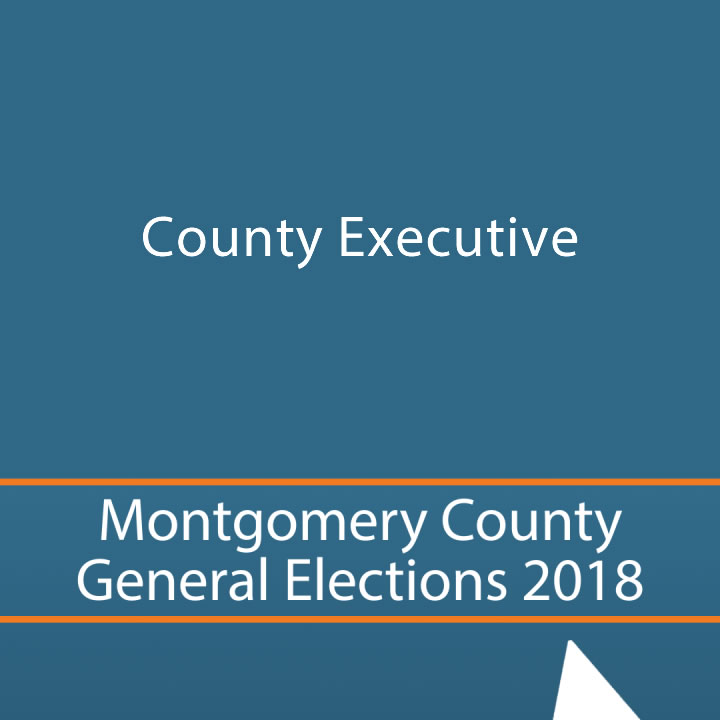 Montgomery County Executive General Election Results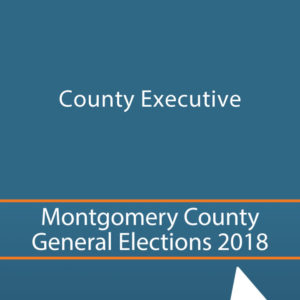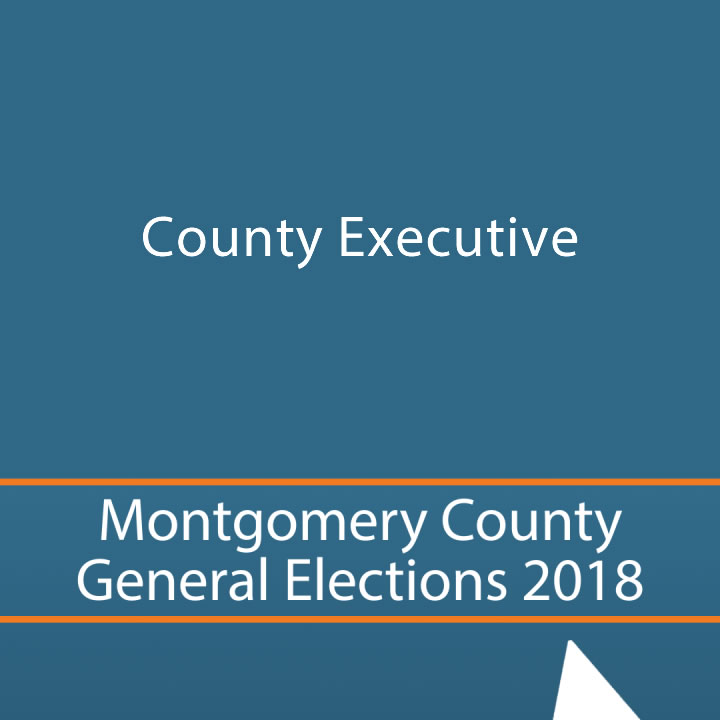 Montgomery County voters will elect a new County Executive this election cycle. The 2018 Gubernatorial General Election takes place Nov. 6, 2018.
Polls are open Tuesday from 7 a.m. to 8 p.m. for the general election.  Anyone in line at 8 p.m. will be permitted to vote.
The Board of Elections will release results of Early Voting Tuesday as soon as possible after 8 p.m. The first Election Day results are scheduled to be released at 9 p.m. Results will be updated every 25 minutes after 9 p.m. until all results are received at the Board of Elections office.
Watch election night live coverage of the local races starting at 9 p.m. here on the MyMCMedia.org website.
For the most updated results, visit the State Board of Elections website.
RESULTS OF COUNTY EXECUTIVE RACE
Last Updated 11/07/2018 11:26:18 a.m.
County Executive
Vote for 1
(255 of 255 election day precincts reported)
Name
Party
Early Voting
Election Day
Absentee / Provisional
Total
Percentage
Robin Ficker
Republican
13,168
44,321
0
57,489
16.4%
Marc Elrich
Democratic
75,083
150,817
0
225,900
64.3%
Nancy Floreen
Unaffiliated
22,030
45,372
0
67,402
19.2%
Other Write-Ins
108
248
0
356
0.1%
GENERAL ELECTION NIGHT COVERAGE
Montgomery Community Media's live coverage of the Nov. 6 General Election results starts at 9 p.m. Watch here:
CANDIDATES FOR MONTGOMERY COUNTY EXECUTIVE
Click on each candidate below to watch their candidate statement and learn more about them.
Republican
Robin Ficker
Democrat
Marc Elrich
Independent
Nancy Floreen