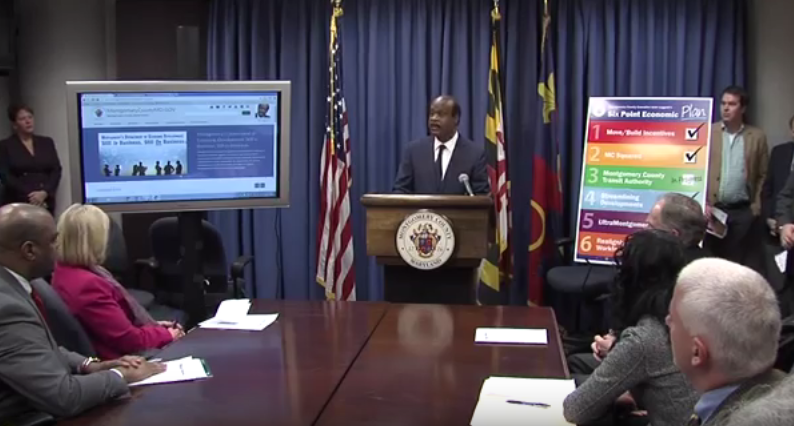 Montgomery County Executive Ike Leggett Economic Agenda Progress News Conference (VIDEO)
At a news conference earlier today, Montgomery County Executive Ike Leggett provided updates on his economic agenda. Officials including Montgomery County Council Vice President Nancy Floreen also joined Leggett along with Chair of the newly formed Montgomery County Economic Development Corporation Bob Buchanan, and Chair of WorkSource Montgomery Inc., Donna Cooper.
Leggett said that "significant progress" has been made over the last year, with his Six Point Economic Plan being a key instrument of revamping the county's economy.
You can view the full news conference below:
Leggett's six point plan includes:
According to Leggett, each item in the plan is to help make the County "more competitive."
"Montgomery County is an enviable community by any standards — but we need to be more aggressive in attracting talent and investments," Leggett said. "We have the lowest unemployment rate in the State of Maryland and one of the lowest in America," he said,  "we have just received – yet again – a Triple-A rating from Wall Street – reflecting our fiscal excellence and economic strength."
For information about the six point plan or economic agenda you can visit the County Executive's website.