UPDATED: Montgomery County Extends General Emergency, Announces Monday Closure
UPDATED: There will be no Montgomery County Ride On bus service Monday.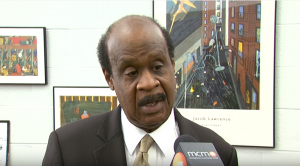 ORIGINAL POST Montgomery County Government is extending its declaration of a General Emergency through midnight on Monday, January 25.
Officials have announced that Montgomery County Government will also be closed on Monday. Essential personnel must report as scheduled. Government facilities, other than public safety facilities, will be closed.
There will be no Montgomery County recycling or trash pick-up on Monday. Residents should not take their trash cans and recycling bins to the curb. At this writing, a decision has not yet been made about Monday's Ride On bus service.
Montgomery County highway crews are working 24/7 on emergency snow operations. Residents are urged to stay home so crews can clear the roads and public safety and emergency personnel can reach those in critical need.
With this historic storm, the priority is to first clear 1,000 lane miles of emergency and primary roads. Only after those roads are finished will the road crews get into neighborhoods.
After primary roads are cleared, crews will begin to clear the 4,000 lane miles of neighborhood roads. Streets will be passable but will not be cleared to bare pavement.
A unique challenge with this storm is that in many places snow cannot just be pushed to the side, but must be hauled out. Large drifts and winds and below freezing temperatures mean even cleared roads will likely refreeze overnight. Recovery will be a multi-day event.
"Now that the snow has ended, our efforts shift to clean-up and snow removal," said County Executive Ike Leggett. "County crews will continue to work around the clock until we have completed our efforts."
The County urges Montgomery County residents to clear snow from sidewalks in front of their homes as is possible. Any enforcement for now of sidewalk snow removal will be reasonable and follow common sense.
While shoveling sidewalks, it is of critical importance to clear snow in a three-foot radius from fire hydrants.
Parking lot managers for commercial and residential parking lots are urged not to block disability parking spaces during their snow removal efforts.
MC311, the County's informational call center will remain open around-the-clock for the duration of the snow storm and clean-up for residents with questions. Contact MC311 by phone at 3.1.1 or 240.777.0311, or visit www.MC311.com.