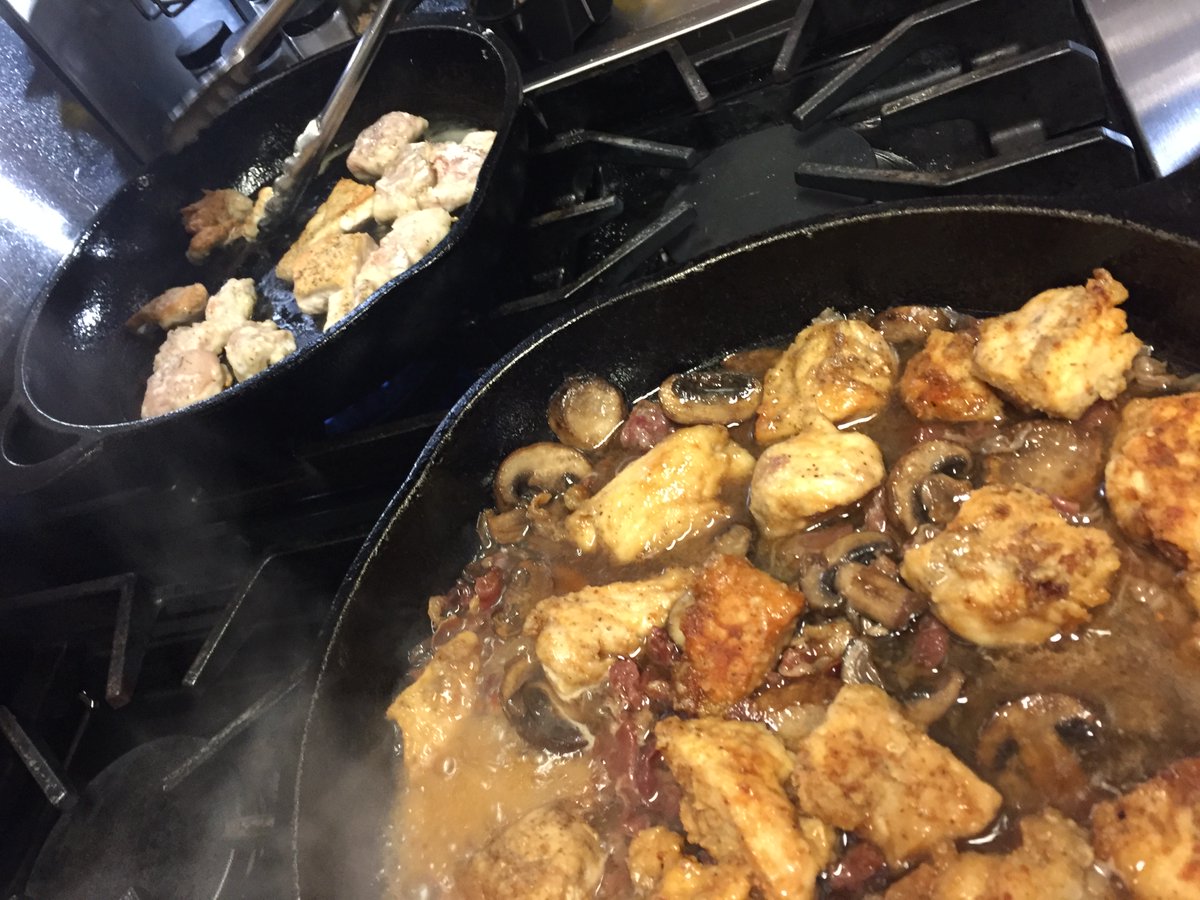 Montgomery County Fire Places 2nd in NBC4's Firehouse Cook-off Challenge
So the votes are in and the District of Columbia Fire Department (DCFD) wins the Firehouse Cooking Challenge with 1,078 votes! Montgomery County takes second place with 1,023 votes for their chicken Marsala and crab balls.
Four area fire and rescue services competed in NBC News4's firehouse cooking challenge last week. Reporter Molette Green visited each fire station to sample their entry and then votes were cast on NBC Washington's Facebook page.
Green announced the winner today during the morning newscast.
Montgomery County Fire and Rescue Service (MCFRS) was represented in the cook-off by Travilah Fire Station 32 at Darnestown Road in Rockville. Captain Pete Corte has enjoyed fire house cooking duty since he was 16-years-old. The station prepared chicken Marsala and crab balls in day three of the cook-off. Video of Green's visit to station 32 is available, here.
Captain Corte said, "It was a great experience and I was very happy to be a part of it and I want to thank everyone for supporting us!"
The City of Manassas Fire and Rescue Department competed on day one of the challenge, Nov. 13. Next up on day two was Engine Company 13 of the DCFD.
Day three of the challenge took place at the Travilah Fire Station 32 in Rockville. Prince Georges County wrapped up the cook-off on day four at St. Joseph Fire Station.
The day started early at Travilah Fire Station 32:
This firehouse has curb appeal but can Engine 32 @mcfrs cookat 6am? #News4 Today @nbcwashington @Producing4You pic.twitter.com/QvRS5ggfl4

— Molette Green (@MoletteGreen) November 15, 2017
Captain Pete Corte working hard preparing chicken Marsala:
Sizzling in the pan! Engine 32 has something special cooking up. We are live at 6am. @mcfrs @nbcwashington pic.twitter.com/2n75zL1YN4

— Molette Green (@MoletteGreen) November 15, 2017
Yum:
Finale at Engine 32 @mcfrs @nbcwashington pic.twitter.com/67dBtKvbGd

— Molette Green (@MoletteGreen) November 15, 2017
Ok we had had some fun this morning in the MCFRS FS732 firehouse kitchen w/ @MoletteGreen @nbcwashington as did Manassas & DC previously…PG on Thursday, but remember to Check Your Smoke Alarms & NEVER leave food cooking unattended pic.twitter.com/Hhy9WDt2fQ

— Pete Piringer (@mcfrsPIO) November 15, 2017