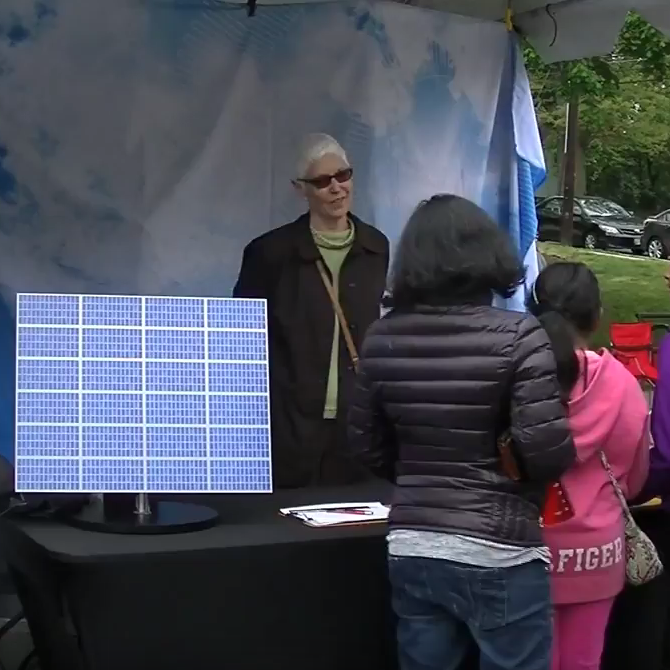 Montgomery County GreenFest Planned for May 6 in Gaithersburg (VIDEO)
The Third Annual Montgomery County GreenFest is planned for Saturday, May 6 in Gaithersburg. GreenFest is the county's largest environmentally themed festival for residents and businesses.
The festival will be held at the Bohrer Park at Summit Hall Farm, located at 506 S. Frederick Ave. in Gaithersburg. The event is open from 11 a.m. – 4 p.m.
GreenFest is a free, family-friendly event to help residents explore ways to lead a greener life by connecting with neighbors, local and national environmental leaders, and green businesses and products. This year a new "Kids Pavilion" will feature water-themed games and activities.  Attendees can listen to live music in the park, enjoy the playground or take advantage of the opening day of Gaithersburg's brand new mini-golf course, which will feature environmentally-friendly games for the whole family. An electric car show is also planned.
View or print the GreenFest flyer.
Take a look at this short video to learn more:
The event is planned by a group of public and private organizations, including the Montgomery County Department of Environmental Protection, Washington Suburban Sanitary Commission, Montgomery Parks, the cities of Gaithersburg, Takoma Park and Rockville, University of Maryland Extension, Montgomery County Public Schools, and four local community green groups — Bethesda Green, GreenWheaton, Poolesville Green, and Silver Spring Green.
Registration for exhibitors, plant, and food vendors is open now. Exhibitors may be for-profit or nonprofit organizations who focus on the environment. Learn more if interested, here.
For more information on GreenFest, visit the Montgomery County GreenFest website.