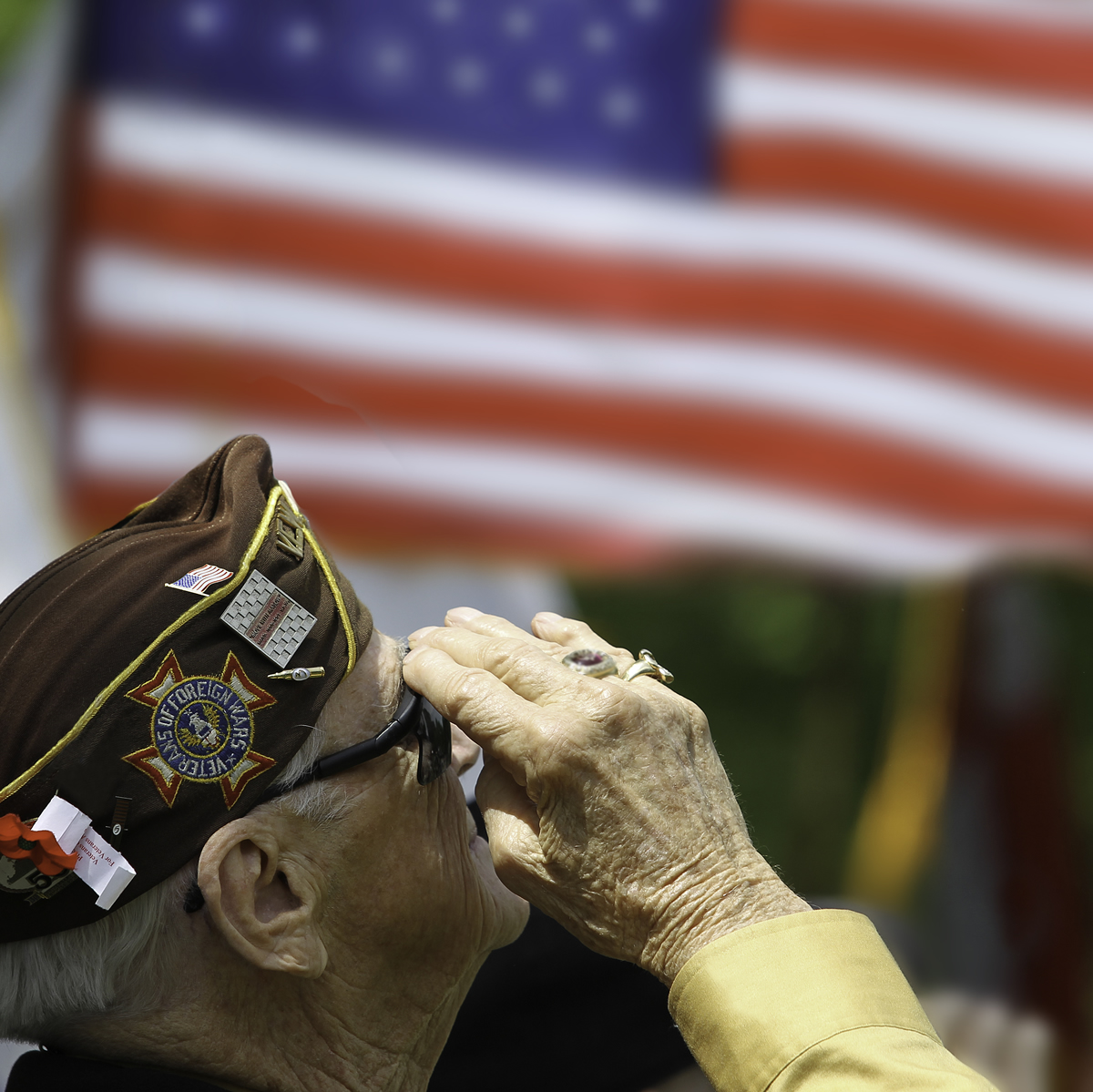 Montgomery County Honors Veterans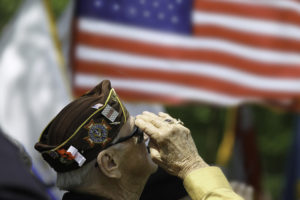 This year we celebrate the 100th anniversary of Veterans Day, a day to honor those who currently serve or have served in the military. Veterans Day falls on Sunday, with the federal holiday set for Monday, Nov. 12. Numerous ceremonies and events are planned in Montgomery County in recognition of our Veterans.
Here are some events in Montgomery County to honor Veterans:
Sunday, November 11
The city of Gaithersburg will honor local veterans at the annual Veterans Day Observance on Sunday, November 11. The official observance takes place at 1 p.m. at the City Hall Concert Pavilion, 31 South Summit Avenue in Gaithersburg. Activities will also take place prior to the observance at the adjacent Community Museum.
The Museum will be open from 10:30 a.m. to 12:30 p.m. for visitors to see the exhibit, "Gaithersburg in World War I." At 11 a.m. there will be a "Bells of Peace" tolling in recognition of the 100-year anniversary of the armistice that ended World War I.
At 1 p.m., city officials and members of local veterans groups will honor those who have served in all branches of the military. There will be a solemn wreath laying ceremony, followed by a reception inside City Hall. Joining the observance will be special guest speaker Lieutenant Commander Kenneth B. Wagner. Lt. Cmdr. Wagner first enlisted in the Navy in 1970. He reenlisted in 1978, and served in various capacities until his retirement in 1996.
The city of Gaithersburg is asking the community to support the Montgomery County Coalition for the Homeless (MCCH) who work to provide homeless Veterans in our area with safe, stable and affordable homes.
More information is available online, here.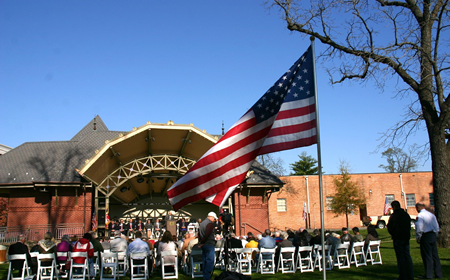 The city of Rockville's annual ceremony in honor of the men and women who served in the nation's armed forced takes place at 11 a.m. at Veterans Park, which is located at the intersection of Route 28 and Rockville Pike. The ceremony, which is open to the public, will include a wreath laying, a military salute by the American Legion Post 86 Honor Guard and a bell tolling to honor World War I veterans, part of a national bell tolling initiative organized by the United States World War I Centennial Commission. (Learn more at ww1cc.org/bells.) A reception will follow at American Legion Post 86, at 2013 Veirs Mill Road.
Michele Marsden, Sergeant Major, U.S. Army (Ret.) will address the gathering. Marsden enlisted in the Women's Army Corps in 1975 in the delayed-entry program, entering active duty in January 1976.  She completed basic training at Fort Jackson, South Carolina and advanced individual training at Fort Benjamin Harrison, Indiana. Her first duty assignment was to Fort Ord, California, followed by a two-year tour in the U.S. Army Garrison in South Korea. After receiving an honorable discharge after five years of active duty, she enlisted in the U.S. Army Reserve 416th Engineer Command near Chicago for a one-year enlistment, which turned into 17 years of reserve service. During that time, she earned the rank of sergeant major.
More information is available online, here.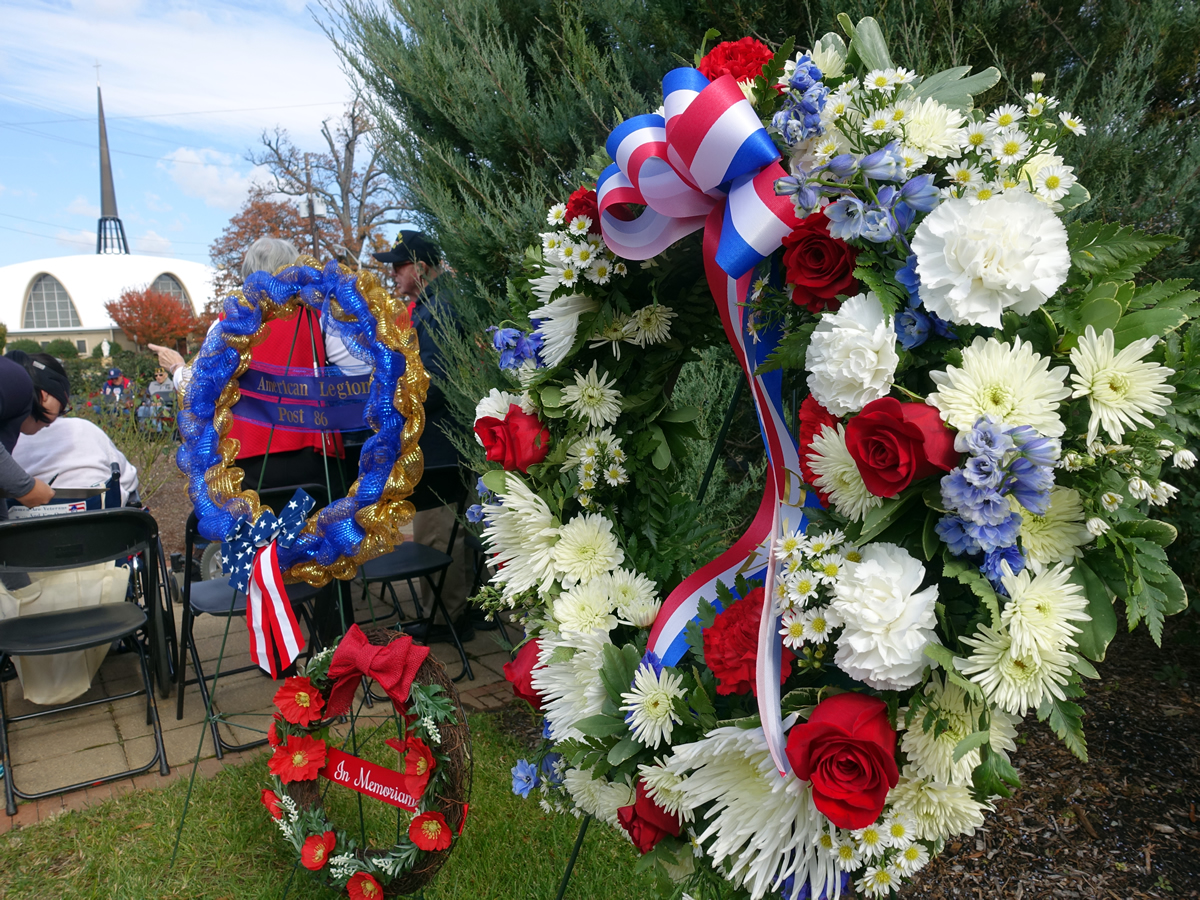 National Medical Museum Veterans Day Tour takes place at 1 p.m. This docent-led introductory tour highlights the remarkable changes in American medicine over the past 150 years, with a special focus on military medicine. The National Museum of Health and Medicine is located at 2500 Linden Lane in Silver Spring. The tour is free, reservations are not required.
Find more information, here.
Don't miss our special #VeteransDay tour, Sun. 11/11, 1p. This tour is free and open to the public. https://t.co/TuyCFfCVXk pic.twitter.com/Q0t7EBkXSk

— Natl Mus Health Medi (@medicalmuseum) November 8, 2018
Tuesday, November 13
The 10th annual Tribute to America's Veterans concert takes place at the Buffalo Soldiers Great Hall in the Silver Spring Civic Building at 7 p.m. This salute to the diversity of veterans in our community features live Reggae music and dance with Jah Works. This event is held in collaboration with the Montgomery County Commission on Veterans Affairs.