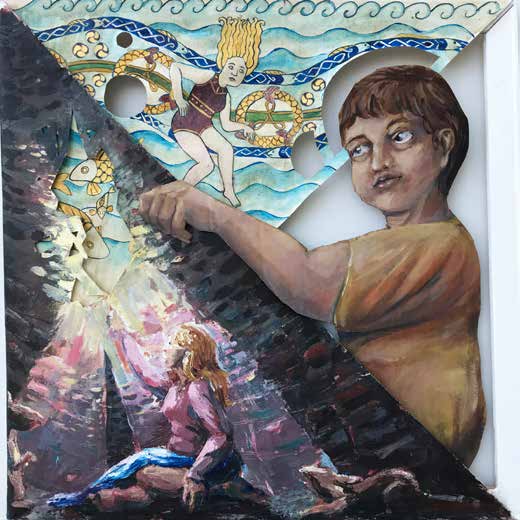 Montgomery County Public Schools Students Art Work Displayed at Johns Hopkins University Local Campus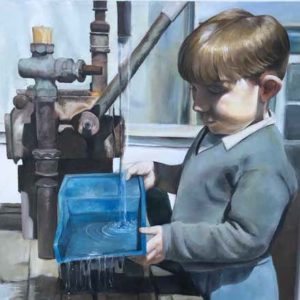 Art work created by students from 16 Montgomery County Public High Schools will be on display at the Johns Hopkins University Montgomery County Campus.
The exhibit is one of JHU's programs designed to get students excited about STEAM education. The A in STEAM is for "art," which officials say is an important component of a well-rounded student's education. (STEAM is an acronym for Science-Technology-Engineering- Art-Mathematics).
Although nearly 300 works of art were submitted, jurors selected 59 to be showcased. Officials say seven students won prizes.
The show's judges were Andrew Wodzianski, Professor and Coordinator of visual arts at the College of Southern Maryland; and Bryan Hill, Patron of the Arts.
1st Place: The Museum by Julia Pavlick of Poolesville High School.
2nd Place: Across Differences by Sarah Asofsky of Quince Orchard High School.
3rd Place: Pondering the Page by Edward Lin of Sherwood High School.
Honorable Mentions:
Eye of the Beholder  by Shay Johnson of Sherwood High School.
Curious Wonder  by Larisa Kachko of Sherwood High School.
Childhood Imagination  by Amy Krimm of Montgomery Blair High School.
Mom's Makeup  by Claire Yang of Winston Churchill High School.
The Johns Hopkins University show is now in its 13th year. Officials say Plaza Artist Materials donated the canvases.