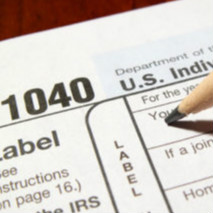 Montgomery County Residents, Businesses Named to Tax Scofflaw List
Of the 25 individuals and 25 businesses listed in Maryland Comptroller's 2017 list of tax scofflaws, Montgomery County is well represented.
The No. 1 tax scofflaw is a Montgomery Village resident. The county also has four other individuals and a couple who have unpaid tax liabilities. The No. 4 business is in Derwood, and three others are based in Montgomery.
"These are not people who have fallen on hard times and fell behind a little bit," said Alan Brody, a spokesman for the Comptroller's Office. "These are people who are purposely thumbing their noses at the state, and in so doing, they're harming the rest of Maryland."
The businesses owe $7.7 million in back taxes. The individuals owe nearly $8 million.
The Comptroller's Office has been publishing the lists, dubbed "Caught in the Web," for most of the last 17 years, and they were created to "send a message" to the people who ignore state attempts to collect overdue taxes, according to a statement from the Comptroller.
Since its inception, the office has recovered $43 million from the individuals and businesses listed, Brody said.
The list names the delinquents who owe the largest sums. Their names are published on the Comptroller's website for six months, until payment has been received or a payment plan has been initiated, the statement said.
Several steps have to happen before a names is published. The first step is a certified letter listing any unpaid charges incurred for taxes, interest and penalties. If the taxpayer fails to respond, fails to enter into a payment plan or fails to provide a qualifying reason for having not yet paid, the Comptroller's Office may then file a lien, garnish wages, attach assets, intercept state and federal tax refunds, or take other methods to get its money.
To be included in the "Caught in the Web" list, individuals would have failed to contact the agency to satisfy their tax liability. These individuals and businesses already have had liens filed against them, and they have been notified before the list's publication that they will be included, the statement read.
The full list of tax evaders can be found here.
Montgomery County individuals
1. Todd R. Bettin — $855,257, Montgomery Village
10. Joan B. Winer — $310,607, Bethesda
18. Alexander B. Browne III — $249,641, Bethesda
21. Francisco Mendez Ochoa & Nora Griselda Ziniga Hernandez — $223,342, Silver Spring
22. Vernon C. Leopard— $190,867, Gaithersburg
24. Laura A. Jimenez— $174,145, Rockville
Montgomery County businesses
4. Sarangani Market LLC — $480,753, Derwood
5. H E L P Foundation Inc. — $467,963, Silver Spring
8. Pamm Ltd Inc. Ambrosia Restaurant — $368,347, Rockville
10. Airport Road Smoothies LLC — $332,879, Potomac
15. TJCLJ LLC T/A: Old Hickory Grille — $204,182, Burtonsville