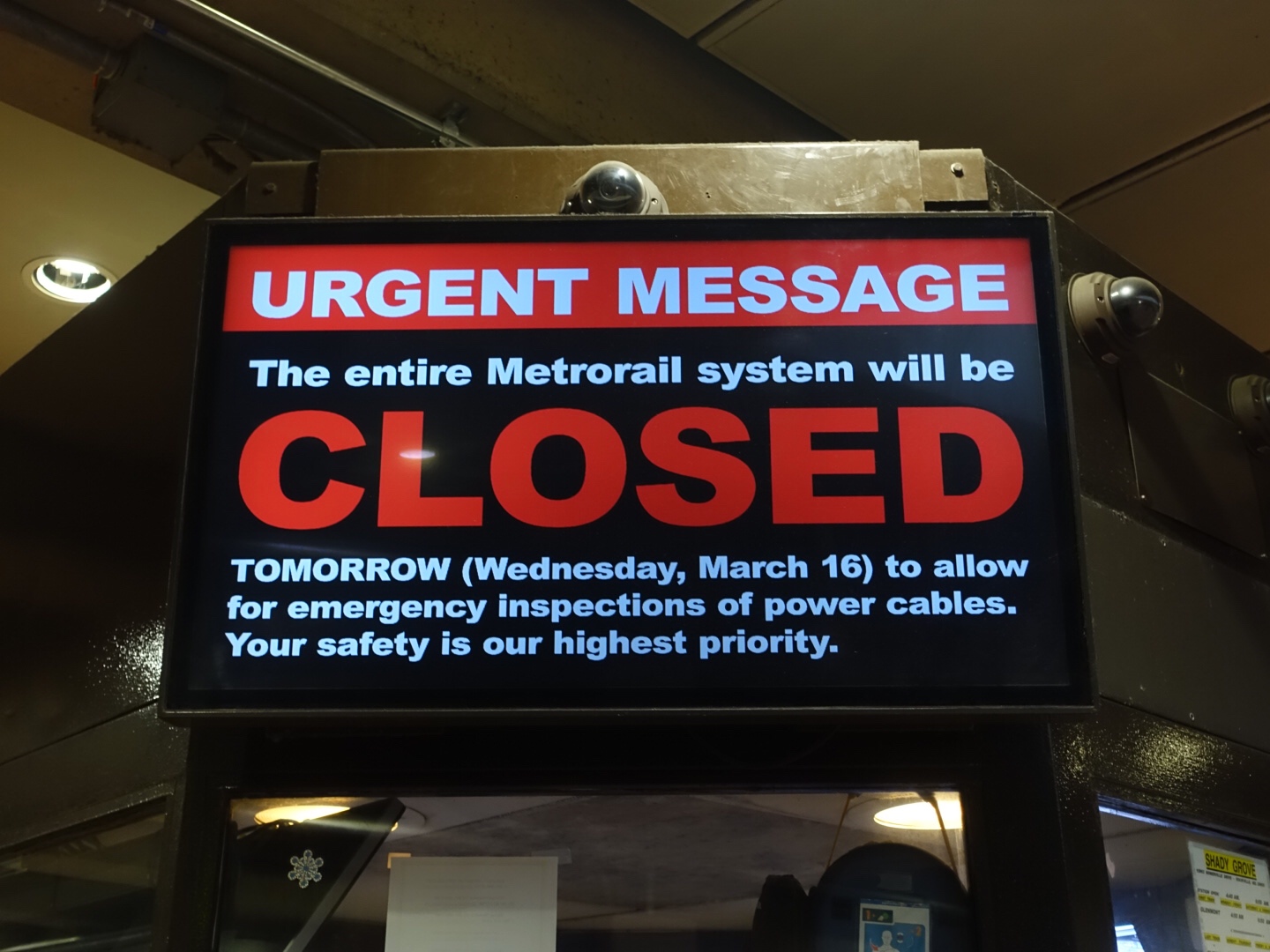 Residents Find Ways To Commute Without Metrorail Service (PHOTOS)
Metrorail service remained suspended on Wednesday for emergency inspections following a tunnel fire near McPherson Square Station on Monday. Metro officials say nearly 600 "jumper cables" need to be inspected due to safety concerns.
For Montgomery County commuters who rely on the service that meant looking for alternative methods of transportation.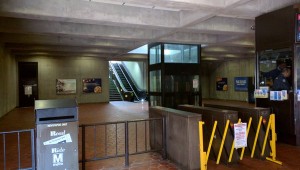 Gregory Newsome uses the Bethesda Metro Station to commute to his job in Rockville.
"I'm getting to work by bus. I usually do the subway but today since Metro is closed I have to [go] by bus," Newsome said
Some residents were shocked to find out that Metrorail service was suspended.
Halijah Watts lives in Silver Spring and uses the metro to get to the gym in Rockville.
"I found out about the station closing about 12 p.m. this afternoon, most likely I'll get home by bus," Watts said.
Maddy Davison and her husband decided to take advantage of a free 24 hour membership with Capital Bikeshare. It took Davison nearly two hours to commute from Adams Morgan to Bethesda by bike and she wasn't shy about sharing her advice for Metro officials.
"I'm surprised that they let us ride home on the Metro last night when it was so dangerous that they had to take a day off. You can take a look at the London Underground, it was built in the 1860's and it's actually way better functioning than this one. There's no smoke [and] it doesn't shut down because of fires or anything like that," Davison said.
Officials expect to restart rail service at 5 a.m. on Thursday morning.
Metro plans restoration of Metrorail service for Thurs., March 17 following emergency inspections: https://t.co/NWVKItigMR #wmata

— Metro (@wmata) March 16, 2016
Gregory Newsome normally takes the Metrorail to Rockville but he has to take the bus today. #MetroShutdown pic.twitter.com/LGJLe1GBrz

— Willie James Inman (@imwilljames) March 16, 2016
People are taking advantage of free 24h @bikeshare membership here in #Bethesda #MetroShutdown @mymcmedia pic.twitter.com/080x4ukMpT

— Willie James Inman (@imwilljames) March 16, 2016
.@maddy_davison & Jack Davison used @bikeshare to commute from Adams Morgan to #Bethesda #MetroShutdown @mymcmedia pic.twitter.com/SYuZU0LO8L

— Willie James Inman (@imwilljames) March 16, 2016
Nearly empty parking lot at Twin Brook Metro Station #MetroShutdown#Rockville@mymcmediapic.twitter.com/IdAb05TcyA

— Willie James Inman (@imwilljames) March 16, 2016
Related: