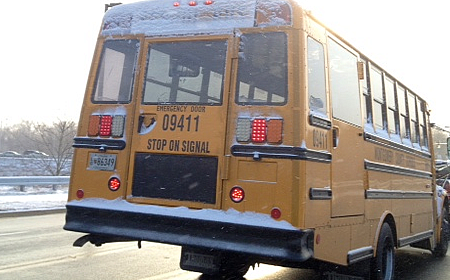 Montgomery County Schools to Open on Time Friday Morning
Montgomery County Public Schools (MCPS) are opening on time Friday morning.
The school district posted the message on their website at 4:36 a.m. the day after schools were closed due to the first November snowfall in 20 years.
But the decision to close schools Thursday was problematic and upset many parents, who report their children were on the way to school when they received word that the schools would not open.
Initially Thursday, the school district announced a two-hour delay based on the weather forecast before the snow began to fall. This was shortly before 5 a.m. But the district also said they would continue to evaluate the weather and decide by 7 a.m. if there would be any changes to the original plan.
As the wintry mix of snow and sleet moved into the area, weather forecasts and road conditions worsened. Around 8:30 a.m., MCPS made an urgent announcement to not open schools Thursday.
This is just the beginning of weather-related school closings as it is not uncommon for Montgomery County to have snow, sleet and ice in March.
MCPS is opening on time today (Nov. 16, 2018).

— MCPS (@MCPS) November 16, 2018