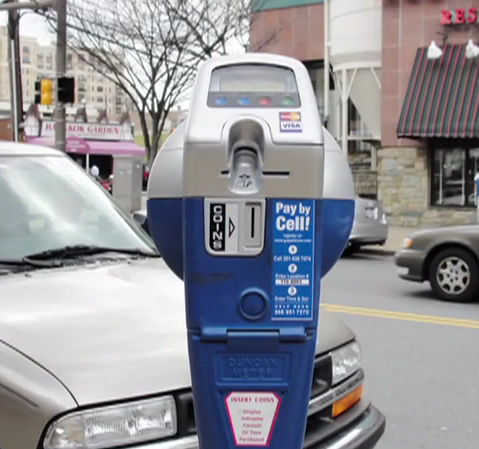 Montgomery County Signs Contract with ParkMobile
[Editor's Note: This article has been updated to clarify that Montgomery County residents will still be able to use the MobileNow! app to pay for parking.]
The popular ParkMobile, a popular parking app used widely in the DC metro area, will soon be available for use by Montgomery County residents, Bethesda Beat reports.
The county has signed a contract with ParkMobile which involves a six-month phase in period, after which time customers will be able to use the app to pay for parking at some on-street meters and all county garages.
ParkMobile will be Montgomery County's second contract with a parking app. County residents will be able to use ParkMobile as well as continue to use the MobileNow! app, which the county has contracted with since 2009.