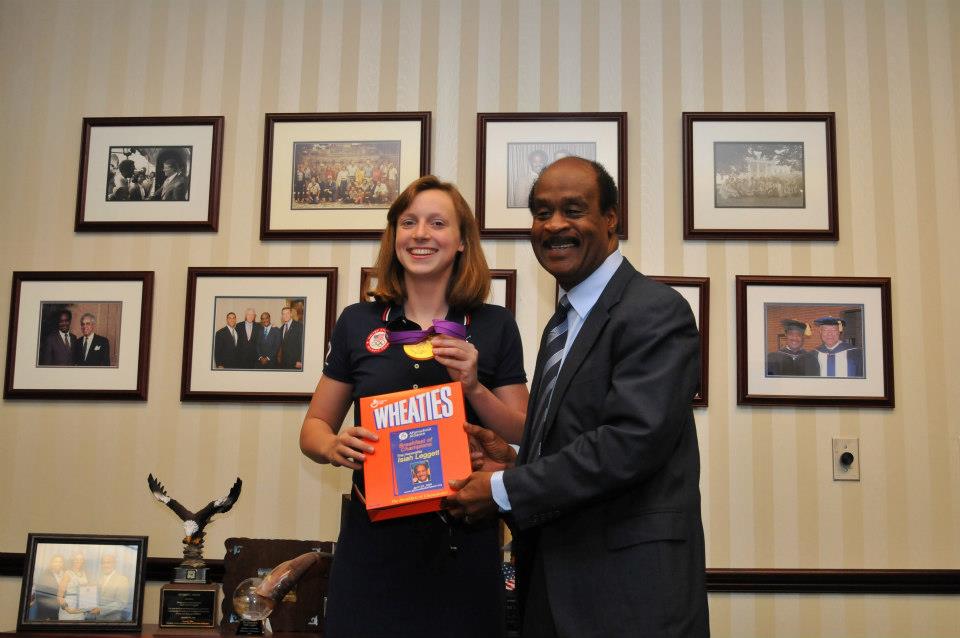 Montgomery County to Celebrate Local Olympic Athletes on Dec. 19 (PHOTOS)
UPDATED Montgomery County Executive Ike Leggett is planning to celebrate the county's Olympic athletes and their extraordinary accomplishments at a special event at 7 p.m. on Dec. 19 at the Silver Spring Civic Building, and you are invited to attend.
County spokesperson Judy Stiles said Olympians Jack Conger, Katie Ledecky, and Ashley Nee have confirmed their attendance. Helen Maroulis is traveling and will not be able to attend.
According to Stiles, this will be the first time the county has recognized the Olympians since Rio. Because Conger and Ledecky are college students, Stiles said county officials decided to hold off on the celebration until they were home for winter break.
The event will include proclamations and gifts for the athletes, remarks from the athletes, and the Richard Montgomery High School jazz band will perform. Stiles said county officials are preparing for a big turnout.