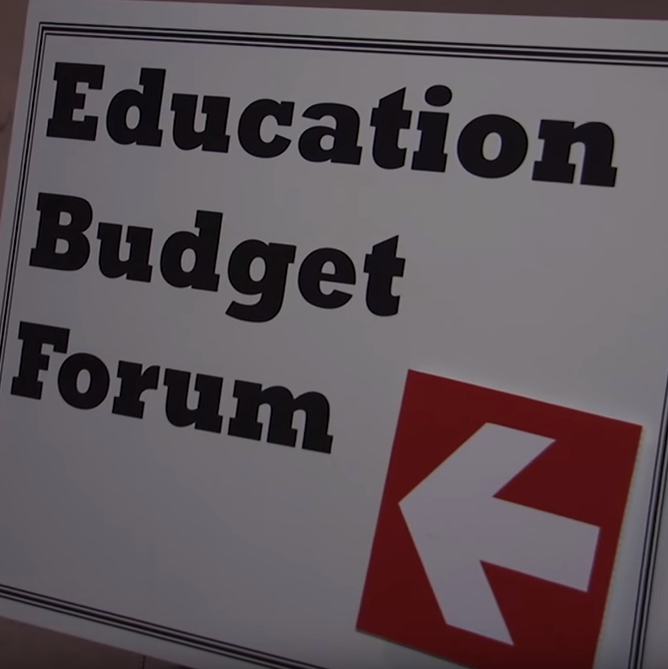 Montgomery County to Hold Education Budget Hearings
Five Community Meetings About the Education Budget
UPDATE: The February 20 snowstorm caused the cancellation of the meeting at Neelsville Middle School so it will now take place on April 4.
Montgomery County Council Education Committee Chair Craig Rice, Montgomery County Public Schools (MCPS) Superintendent Jack Smith, and Montgomery College President DeRionne Pollard are hosting five Education Budget meetings.
The purpose of the meetings is to provide information on the programs and budgets of the County's public school system and its community college.
The officials will explain the following:
How budget decisions are made;
The budget process;
Identify opportunities for residents to be involved with budget decisions.
Schedule of Upcoming Education Budget Community Meetings
All five meetings take place from 6:30 to 8:30 p.m.
February 27,  E. Brooke Lee Middle School, 11800 Monticello Avenue in Silver Spring
March 6, Rockville High School, 2100 Baltimore Road in Rockville
March 11, Bethesda-Chevy Chase High School, 4301 East-West Highway in Bethesda
March 27, Montgomery College Takoma Park Campus (Cultural Arts Center Theater 1), 7995 Georgia Avenue in Silver Spring
April 4, Neelsville Middle School, 11700 Neelsville Church Road in Germantown
The county executive will announce his Recommended FY 2020 Operating Budget in March. In April, the County Council will hold public hearings and approve the operating budget at the end of May.
Contact Councilmember Rice's office at 240.777.7955 or email him at Councilmember.Rice@montgomerycountymd.gov for further information.