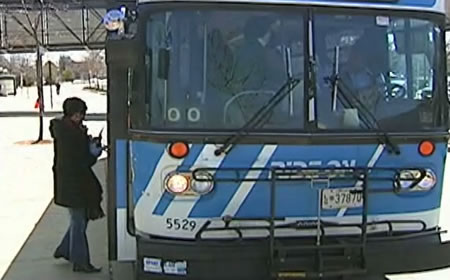 Montgomery County Update: Schedules, Services, Facilities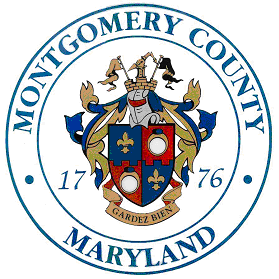 UPDATED Montgomery County's snow emergency restrictions will be lifted at 10 a.m. today (Jan. 22).
Montgomery County Government will be open on January 22 with "liberal leave" for non-essential County employees. All essential County employees are expected to report to duty as scheduled. Non-essential employees may use unscheduled annual leave, paid time off, leave without pay or compensatory time without prior supervisory approval. Employees who choose not to report for work must notify their supervisors.
Ride On
Ride On buses will follow a weekday schedule, but passengers are cautioned to expect major delays and detours due to icy and hazardous driving conditions. For updates on schedules and routes, visit rideonbus.com.
Community Use of Facilities
All community use activities in schools are cancelled today. Childcare in schools will be provided, but will begin three hours late.
Libraries
Call library branch before visiting or check montgomerycountymd.gov/library for most recent updates on library operating hours.
The following libraries are scheduled to open at 11 a.m.:
Bethesda, Gaithersburg, Germantown, Quince Orchard, Rockville, Wheaton, Davis, Kensington Park, Little Falls, Long Branch, Marilyn Praisner, Potomac and Twinbrook.
The following libraries are scheduled to open at 1 p.m.:
Aspen Hill, Chevy Chase, Damascus, Silver Spring and White Oak.
The Poolesville Library is scheduled to open at 2 p.m.
Recreation
All regularly scheduled Recreation programs and activities are cancelled. Senior Centers are closed. Community Recreation Centers and Aquatic facilities will open at 11 a.m. However, patrons are advised to call facility before visiting. Check montgomerycountymd.gov/rec for updates.
Snow Removal and other Weather-Related Information
Visit montgomerycountymd.gov/snow for more information.
Montgomery Parks
All Park Activity Buildings are closed and rentals planned for today are cancelled. Customers whose reservations have been affected by such closings should contact the Park Permit Office at 301.495.2525 to obtain a refund or reschedule their event.
Black Hill Visitor Center is closed today.
Programs at Brookside Nature Center, Locust Grove Nature Center and Meadowside Nature Center are cancelled today. Brookside Nature Center and Meadowside Nature Center will open at noon.
All other Montgomery Park facilities and programs are operating on standard schedules. Please visit www.MontgomeryParks.org for more additional information and weather-related updates.