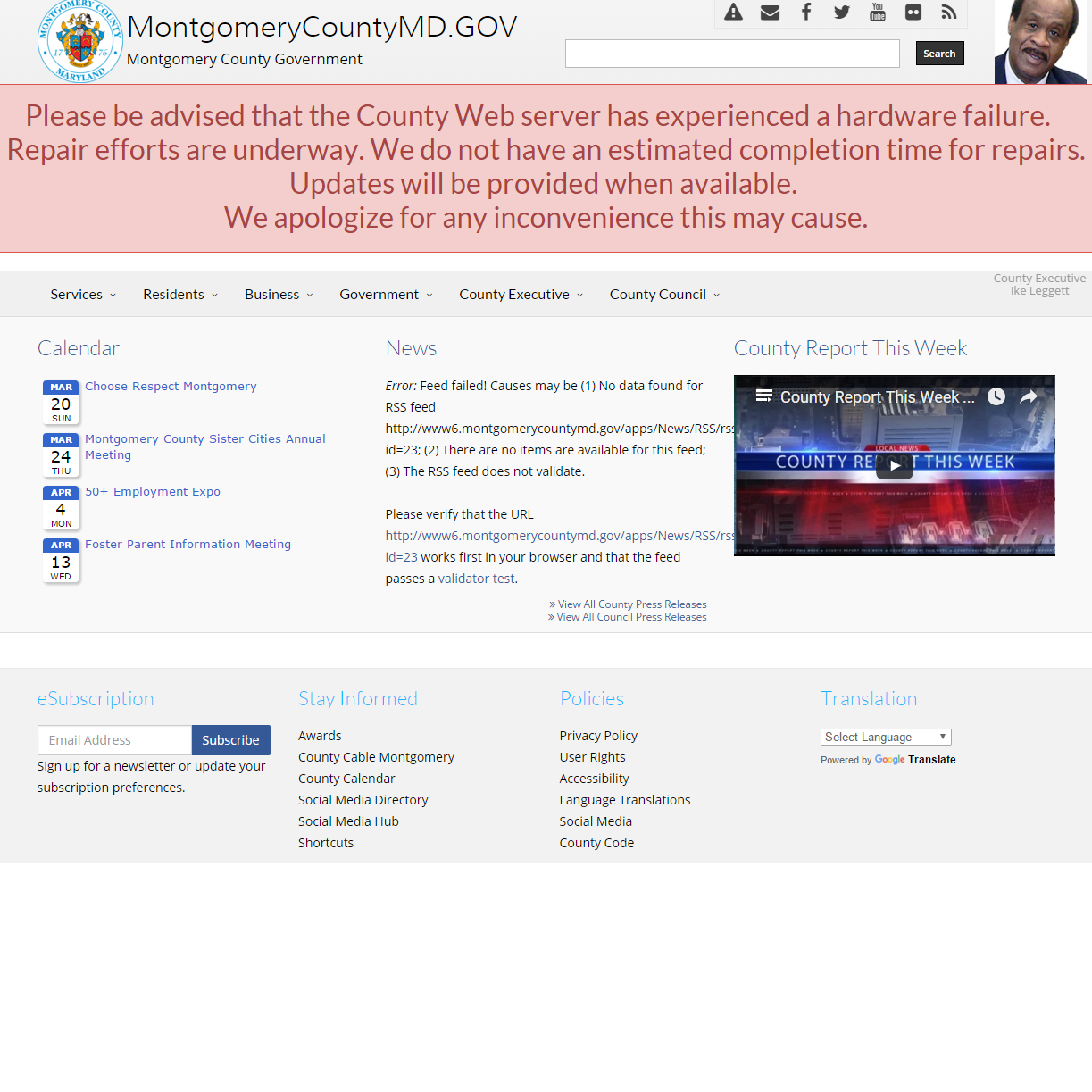 UPDATED Montgomery County Website Back Up (PHOTOS)
UPDATED A Montgomery County Spokesperson says the website is back up and running.
Spokesperson Ohene Gyapong said there was a system hardware problem that was fixed within a few hours.
"Everything is fine now," Gyapong said.
According to Gyapong, no services were compromised while the technical repairs were underway. This is the first time the website has experienced a problem like this in five years, he said.
ORIGINAL The Montgomery County Web server has experienced a hardware failure. Don't be surprised if you encounter the following message:
"Please be advised that the County Web server has experienced a hardware failure. Repair efforts are underway. We do not have an estimated completion time for repairs. Updates will be provided when available.We apologize for any inconvenience this may cause."
The 311 Call Center is one department that has been effected.
Currently, there is no estimated time frame for when the server will be repaired.