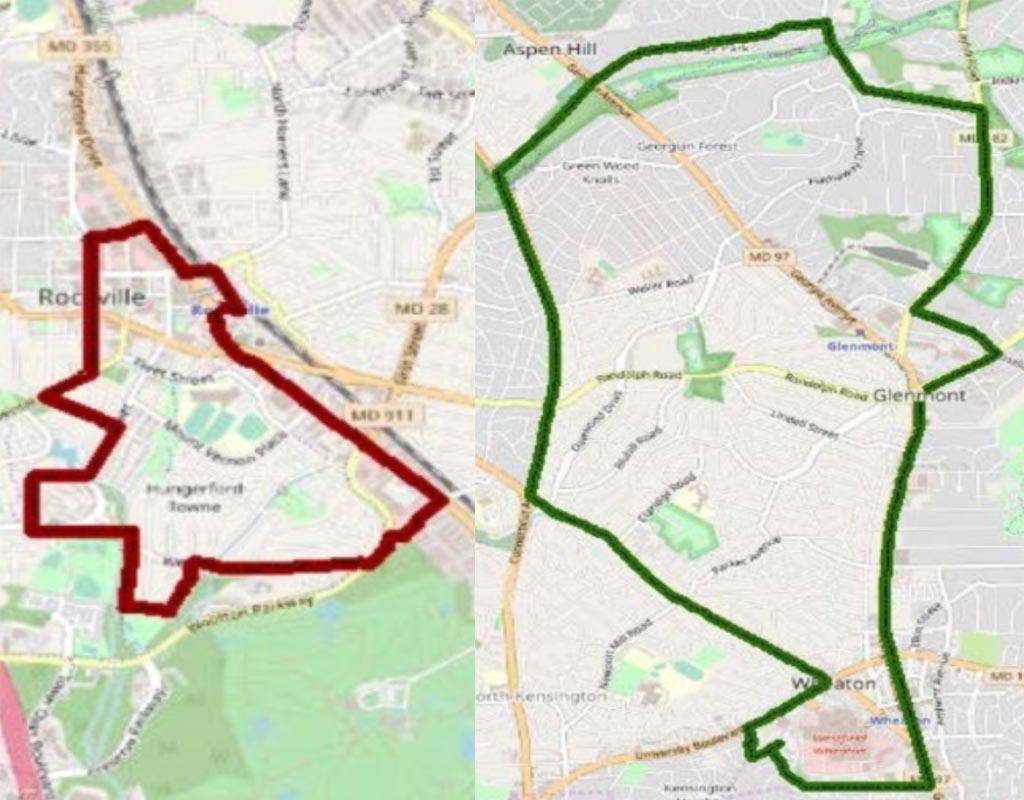 Montgomery County Will Test 'On Demand' Transit Program
Montgomery County Department of Transportation has plans for a new "on demand" transit program. The Microtransit Pilot Program will be tested in the Rockville, Glenmont, and Wheaton service areas.
Similar to UberPool, this program will allow residents to use a mobile app to request trips to and from a designated pickup and drop off area. Through the app, riders will receive an estimated time saying how long it will take to be picked up and dropped off to the "virtual bus stop."
An 11-passenger bus will be responding to these requests at certain times of day within designated "microtransit zones" (pictured below).
MCDOT is hosting a public forum on Thursday, April 25 at 6:30 p.m. at A. Mario Loiederman Middle School in Silver Spring. There, MCDOT will review their plans for this new program with community members.
The program is set to launch in late June, according to Maureen McNulty, the community relations manager for MCDOT.