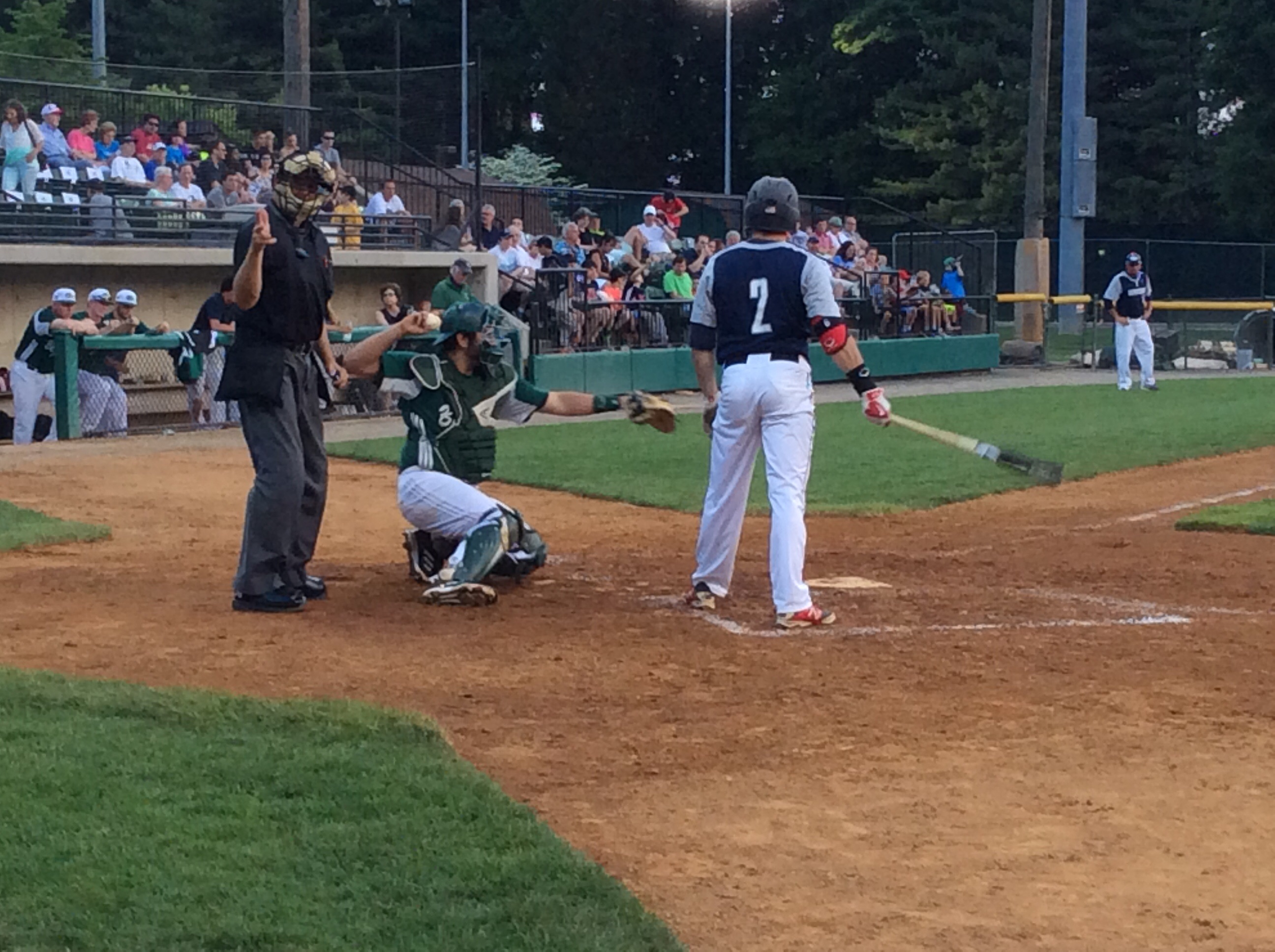 Montgomery County's Boys of Summer Play Ball in Bethesda (PHOTOS)
The Bethesda Big Train and the Gaithersburg Giants kicked off the summer Cal Ripken Collegiate Baseball League season Saturday night.
It was an exhibition baseball game and entrance was free. There were plenty of kids throwing out the first pitches and escorting players to their positions and even singing the national anthem.
The Shirley Povich Field in North Bethesda is home field for the Bethesda Big Train. There are ten teams in the league, four of them in Montgomery County. Big Train won the game 6-0.