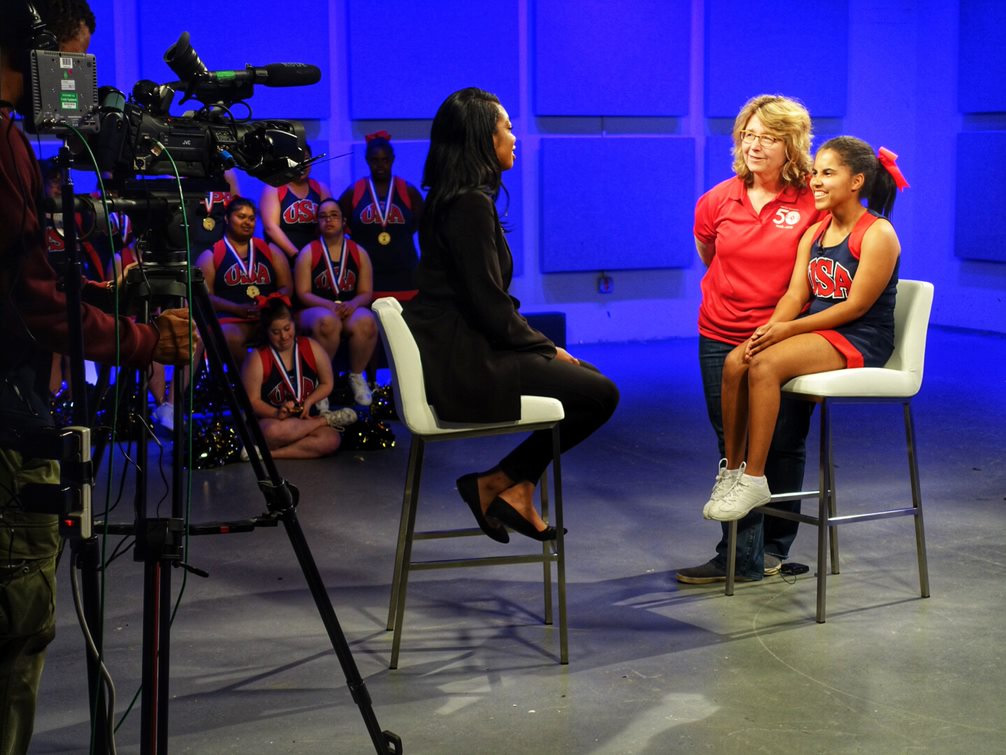 Montgomery County's JOY Supernovas Provide Unlimited Cheer
It's not every day that the MCM studios host Special Olympic gold medalists but Thursday provided a very special visit from the JOY Supernovas. The Montgomery County-based team was the first Special Olympics cheerleading team to represent the United States in the World Cheerleading Championships which took place in Orlando last month.
MyMCMedia's Jordan Lindsay interviewed coaches and team members this afternoon. Here's a glimpse of what it looked like. Watch for her full video story on Friday.