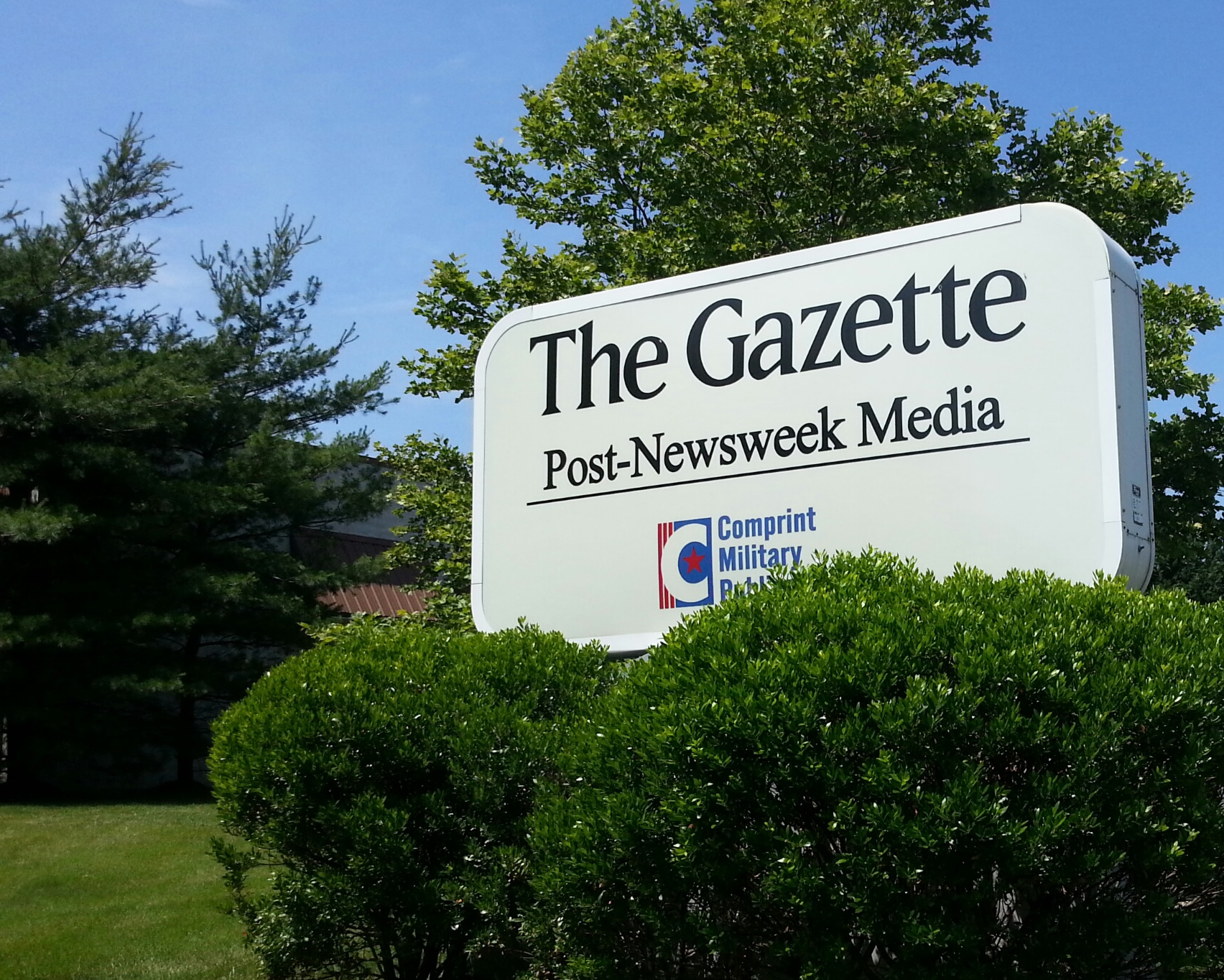 UPDATED: Gazette Publishing Last Newspapers This Week
UPDATED, June 12, 12:09 p.m. – The Washington Post Community Media is shutting down the Montgomery County Gazette effective Aug. 11, according to the Washington Post.
A letter from Donna Johnson, Post Community Media vice president, states the 69 affected employees are not represented by any labor organization. The Gazette offices are at 9030 Comprint Court in Gaithersburg.
Officials with The Gazette could not immediately be reached for comment.
County Executive Isiah Leggett made the following statement: "The closing of the Gazette newspapers in Montgomery County is sad news. The Gazette has long been an influential asset to our County communities and a vital source of information. My heart goes out to Gazette employees affected by this closing."
Neil Greenberger, legislative information officer for Montgomery County Council, issued the following statement:
"The Gazette Newspapers has been a strong voice in the Montgomery County community, particularly in its best days over most of the past three decades. There has not been a better avenue to get information to County residents—whether that information was about breaking news, government decisions, what is happening in schools or features about exciting things being done by not-so-well-known people. Their photographers have traditionally been among the best in the entire Washington region and readers were always interested in their editorials. The Gazettes also printed information that people needed to know—like obituaries, community activities and where you could find this weekend's yard sales.
A lot of people would snicker at the mention of a newspaper that you could find laying in your driveway every Wednesday, but only once it will be officially gone will many people realize how important it is to have a regular printed friend that had news for and about you. As someone who had many stories printed on The Gazette's pages early in my career, and as someone who has greatly appreciated its value in my recent roles of trying to get information of all types to the public, I am very sad to learn that the obituary the Gazette will publish will be its own."
Wash Post letter says elimination of 12 reporter and two photog jobs "expected to be permanent."

— Bill Turque (@bturque) June 12, 2015
Wash Post sent letter to Moco Exec Ike Leggett and Gaithersburg Mayor Jud Ashman warning of "plant closing," as required by law. — Bill Turque (@bturque) June 12, 2015
Wash Post Community Media will close Moco Gazette effective August 11. Execs met with staff this morning at Gaithersburg offices.

— Bill Turque (@bturque) June 12, 2015