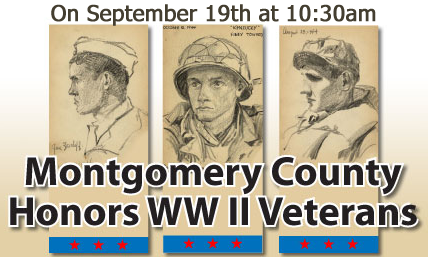 Honoring WW II Veterans (Video)
Montgomery County officials are hosting a special ceremony at Veterans Plaza in Silver Spring on Sept. 19 to honor the county's World War II veterans.  Former ABC Nightline Anchor and Montgomery County resident Ted Koppel will host and speak at the event. Congressman Chris Van Hollen and Lt. Governor Anthony Brown are also scheduled to attend. Take a look at this preview.
For more information, call 240-777-7929 to learn more about this upcoming event.
Visit our PEG partner County Cable Montgomery (CCM) to view more local programming.