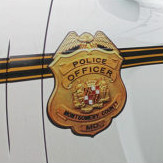 Montgomery Police Arrest Bus Driver on Sex Charges
A team of Montgomery County Public School psychologists, counselors and pupil personnel workers will be at Rock View Elementary School in Kensington on Monday after an MCPS school bus driver was arrested Friday for having inappropriate contact with two 11-year-old girls, according to a letter sent home to parents.
A Montgomery County police statement said Salvador Rodriguez, 59, of the 11600 block of Connecticut Avenue, North Kensington, on three separate occasions had inappropriate sexual contact with one victim while she was a passenger on the bus. County police Special Victims Investigations Division detectives also found out that on a separate occasion, Rodriguez had inappropriate sexual contact with the second victim while she was a passenger.
He drove routes that included Rock View, Newport Mill Middle and Albert Einstein High, police said.
"The allegations presented in the charging document are disturbing and completely unacceptable. They represent a serious breach of trust, responsibility, integrity and the law. This behavior does not reflect the principles and values of MCPS on our community, and it will not be tolerated," Rock View Principal Kristine Alexander wrote in the letter, which was distributed in English and Spanish.
The investigation began Feb. 9, police said. Rodriguez was placed on administrative leave as soon as MCPS learned of the allegations that month, according to police and Alexander's letter.
On March 3, detectives obtained an arrest warrant for Rodriguez charging him with two counts of sexual abuse of a minor, two counts of third-degree sex offense and two counts of fourth-degree sex offense by a person in a position of authority, police said.
Rodriguez was arrested Friday when arrived for a scheduled appointment with SVID detectives, police said. Bail was set at $25,000, and he posted bond, according to online court records. His preliminary hearing is March 31.
Detectives are requesting that parents of students who rode a school bus driven by Rodriguez to talk to their children about their interactions with him and contact SVID detectives at 240-773-5400 if they believe their child was victimized.