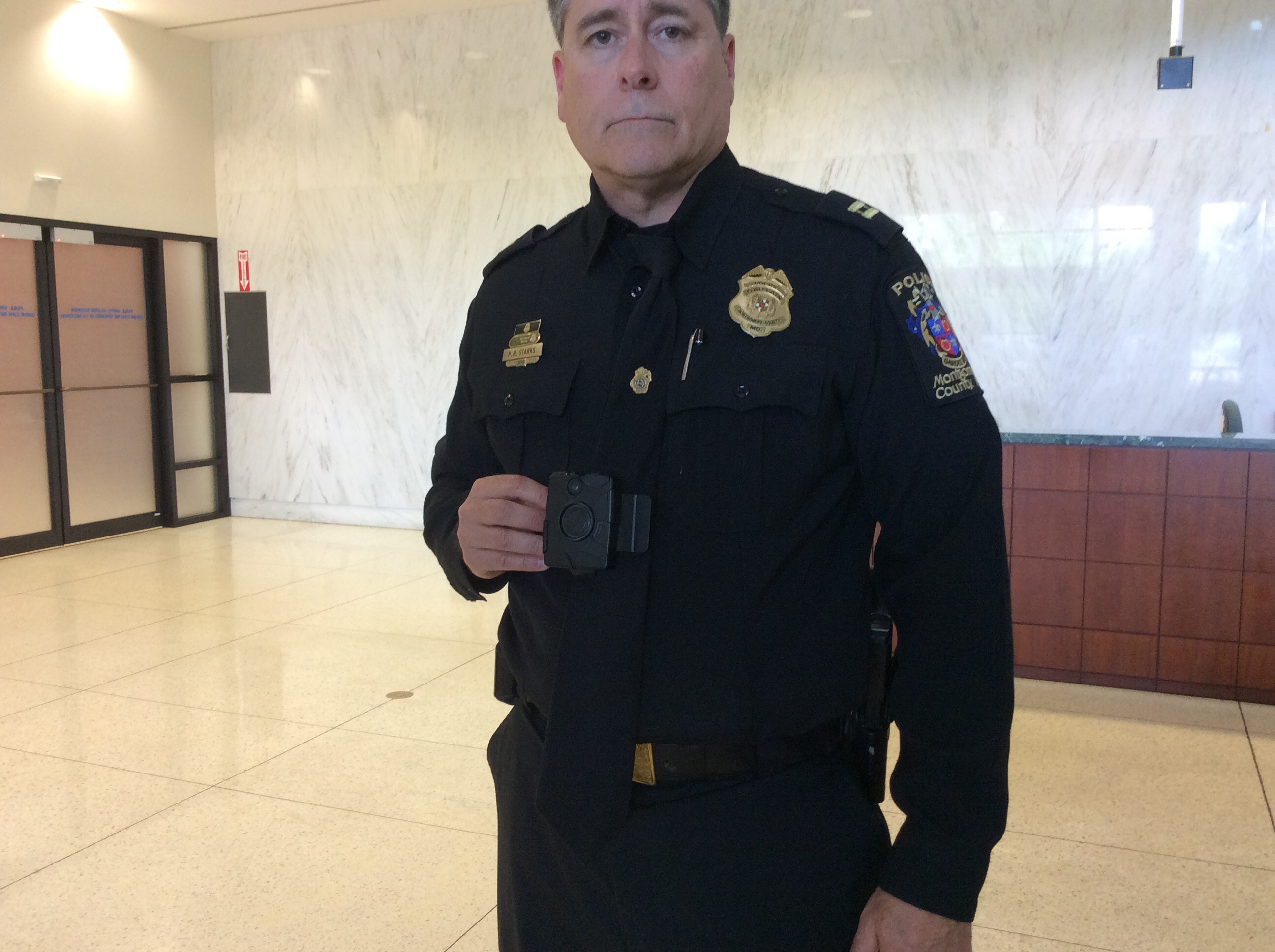 Montgomery Police Asking for 80 More Officers to Volunteer to Wear Body Cameras (VIDEO)
The Montgomery County Police are expected to soon outfit 100 officers with body cameras but so far only 20 high-ranking officials have signed up for the pilot program.
According to Capt. Paul Starks, 20 officers with a ranking of lieutenant or higher, have agreed to wear the body cameras. Starks said he is one of those who have volunteered. Officers have until June 24 to sign up to be part of the pilot program.
The 20 executive level officers will get training on Thursday on the use of the cameras. A document outlining the protocol for the cameras was released Monday. You can find a copy of that protocol here.
Officers will have the option of wearing the camera clipped to their shirt in the chest area or attached to a pair of glasses, according to Starks.
When asked by MyMCMedia for a comment about the program, the Fraternal Order of Police Montgomery County Lodge 35 Secretary Jane Miline said in an email, "Body cameras are currently being studied by a Maryland State Commission and it would be premature to get into detail now. FOP 35 supports the technology and responsible pilot programs that are agreed to by officers and the county, and the pilot programs that protect officer and public safety."