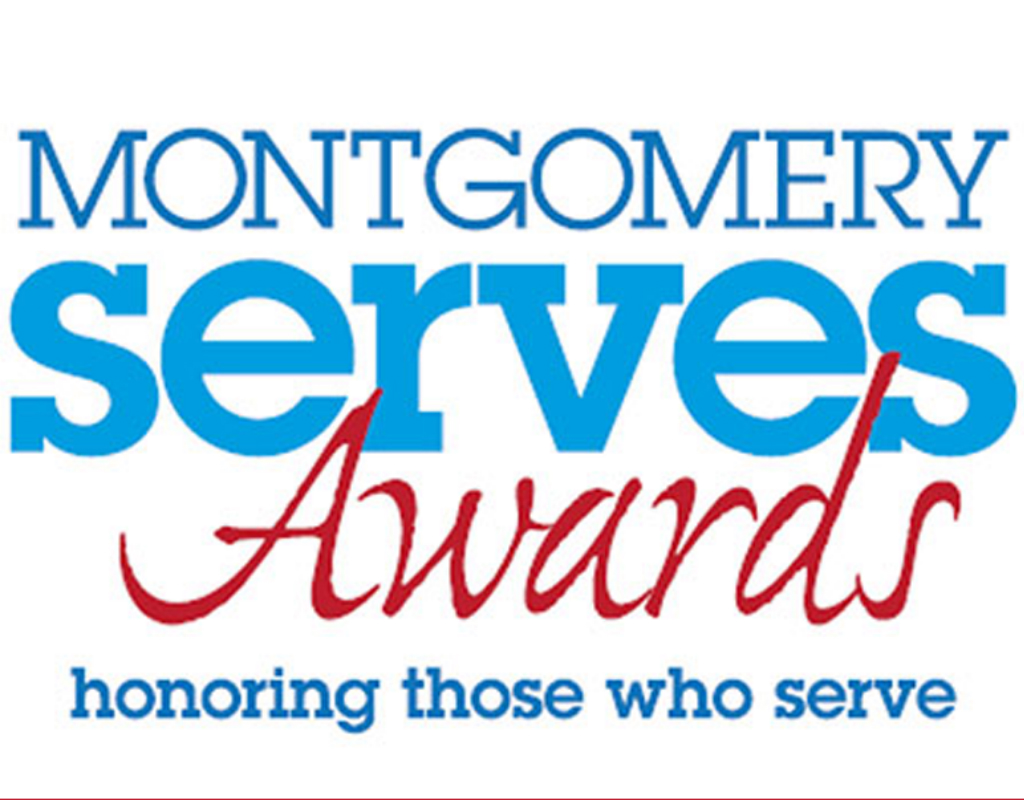 Montgomery Serves Awards Celebrate County's Most Selfless
The Montgomery Serves Awards were held last Monday, recognizing some of the people and organizations who give back the most to their communities. "Our talented and committed residents are Montgomery County's greatest resource," said County Executive Marc Elrich."We have so many who have contributed so much to make our community the special place it is today."
There are three main award categories: The Roscoe R. Nix Distinguished Community Leadership Award, the Neal Potter Path of Achievement Award, and the Volunteer of the Year awards.
Roscoe R. Nix Distinguished Community Leadership Awardees
This award is given to those in the county who have made exceptional contributions to their communities and have improved the overall quality of Montgomery County.
Dr. Charlotte Coffield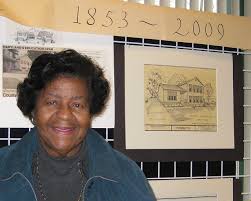 A third generation resident of Montgomery County, Dr. Coffield is recognized for her service to the deaf and hearing impaired community.  She was the first sign language interpreter in the U.S. Department of Health, Education and Welfare, and she is a nationally regarded expert on interpreter training programs. She is now the president of the Lyttonsville Community Civic Association, leading the organization on historic preservation, transportation, and land use issues.
"Charlotte has been an important voice to preserve the history of black people in Montgomery County," said Elrich.
Ike Leggett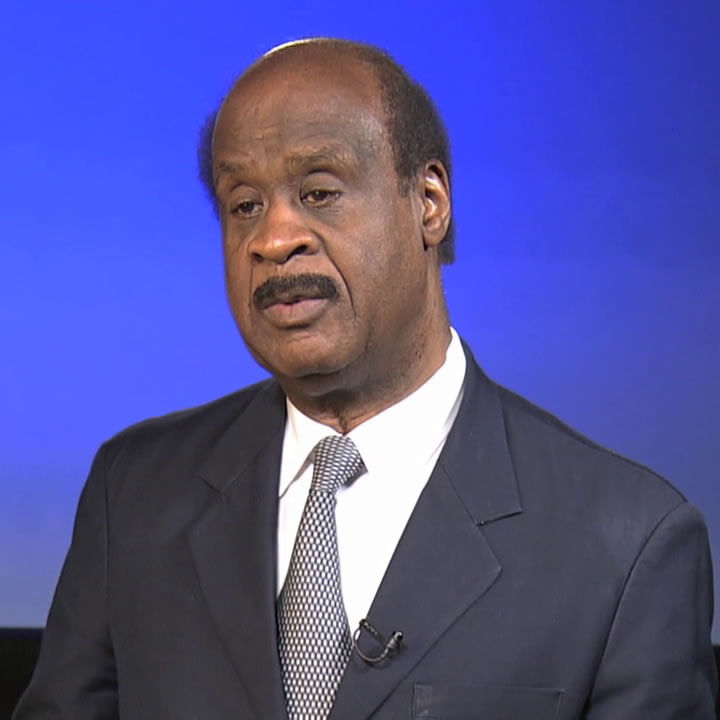 Leggett served as the County Executive in Montgomery County for three terms prior to Elrich, and before that, he served on the county council for 16 years. Leggett also served as the chairman of the Maryland Democratic Party for two years, and also as president of County Executives of America and the Maryland Association of Counties. Him and his wife still give back to the county by supporting a range of charitable organizations, primarily focusing on helping students reach higher education.
"His definition of community is large. In the face of more people wanting to be brought to the table, he chose to enlarge the table," said Elrich.
David Rodich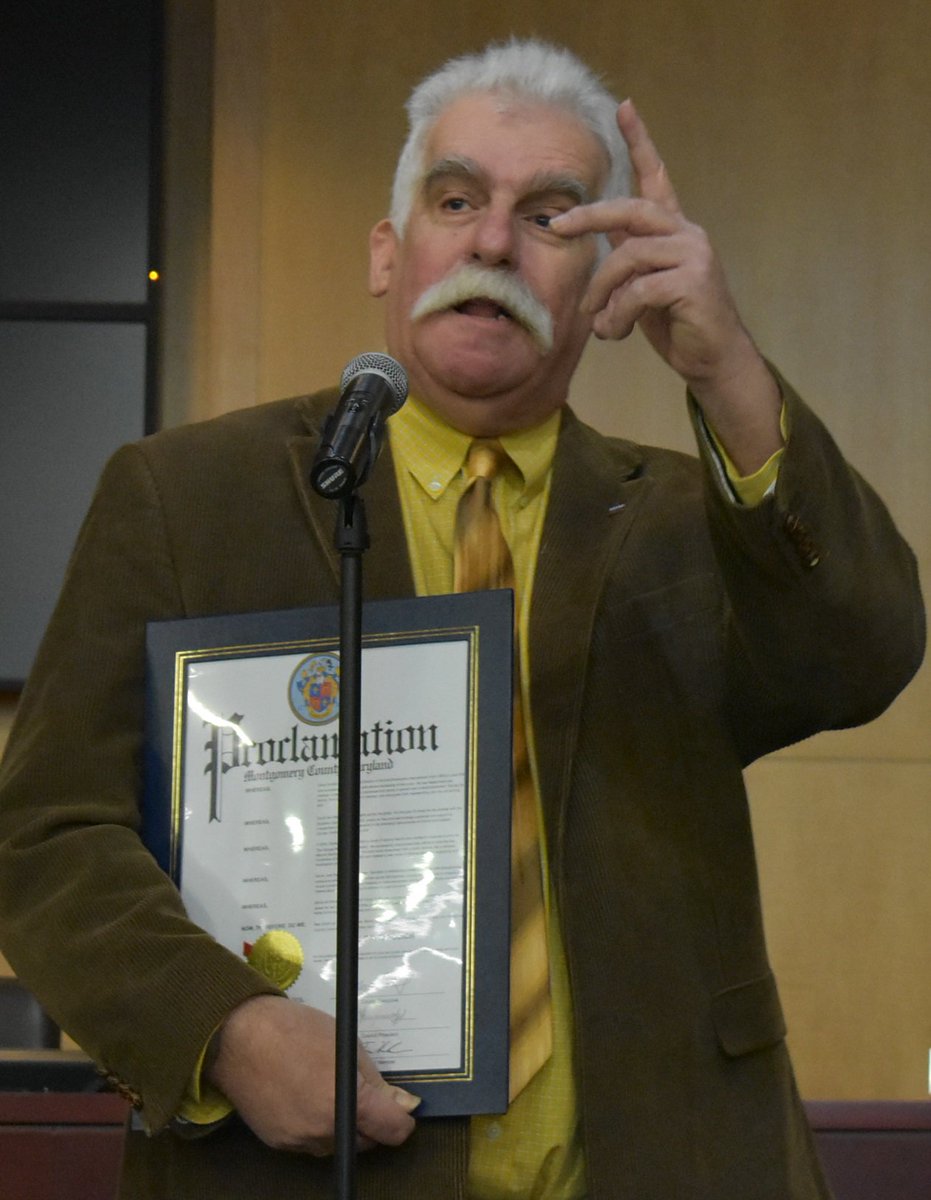 Until his retirement in January, Rodich worked for the Service Employees International Union (SEIU) for over 30 years. Starting as the national public sector organizing director in 1988 and then moving up to be the Executive Director of SEIU Local 500, Rodich has dedicated his career to aligning the interests of public sector employees and the governments they work for, and his work has given the county's public school system employees some of the highest benefits and compensation in the state.
Rodich currently serves as the chair of Committee for Montgomery, working to unite the county on issues of business, labor, public service and education for lobbying in Annapolis.
"If we were mobilizing around a social justice issue, we could always count on David to stand with us and to bring others to the fight," said Elrich.
Neal Potter Path of Achievement Awardees
This award is given to county residents over the age of 60 who have dedicated themselves to serving their communities throughout their lifetime and have served as a role model for younger generations in the county.
Karen Bashir: Cofounded Montgomery County Project Prom/Graduation, also known as Post Prom, to provide high school students with drug and alcohol free celebrations after proms and graduations throughout the county. "In all my activities, it's always the other people that make the difference," said Bashir.
Jacquette Frazier: A consistent volunteer at the Essex House affordable living community, Frazier founded Lunch and Learn, a summer camp that provides free breakfast and lunch to lower-income children while also tutoring them in Reading and Mathematics. This program now serves 200 children each summer, and it will partner with Montgomery County Public Schools for the first time this summer. "I don't just take one kid out of a family; I take the whole family," Frazier said.
Volunteer of the Year Awardees
Volunteer of the Year: Amy Yontef-McGrath
On her 49th birthday, Amy Yontef-McGrath challenged herself to complete 50 community service projects before her 50th birthday. She concluded the challenge with a three-day, 50-mile walk in support of six charitable organizations. Some of the organizations she supported in her "Follow me to 50" campaign include Gaithersburg HELP, Habitat for Humanity, Bread for the City, and Mission Clear Water.
Youth Volunteer of the Year: Dhruv Pai 
A freshman in the Science, Mathematics, and Computer Science magnet at Montgomery Blair High School, Dhruv Pai dedicated the summer of 2018 to volunteering. Pai joined the American Red Cross Medical Volunteer program at Walter Reed National Medical Center in addition to volunteering at the Kid Museum in Bethesda. Last fall, Pai and another student won the Congressional App Challenge award by creating an app that allows middle and high school students to connect to organizations seeking volunteers.
Pai is currently working on a device known as the K-ring, which provides location tracking for caregivers who have trouble keeping track of wandering dementia patients.  Pai and a friend have also started a nonprofit that delivers blankets and towels to local animal shelters.
Volunteer Group of the Year: KindWorks
KindWorks is a nonprofit organization that links members of the community to service activities and volunteer opportunities with other nonprofits. KindWorks has over 1,600 volunteers and supports 22 nonprofit organizations and government agencies, primarily focusing on issues of homelessness, food insecurity, incarceration, and adjustment for incoming refugee families.
Business Volunteer of the Year: Hugo Salon
Located in Kensington, Hugo Salon partners with Easterseals to provide complimentary salon services to their clients, who include the disabled, the mentally ill and seniors with Alzheimer's disease and dementia. Once a month, the Salon serves 12 people for free, and they served over 60 people in 2018 after starting the partnership last June.