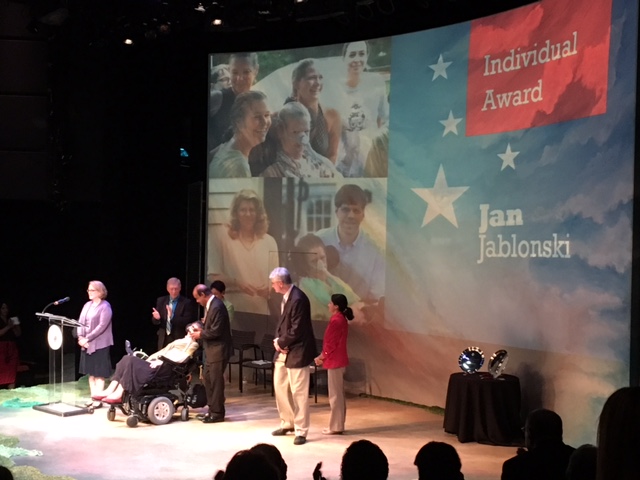 Montgomery Serves Honors Several Volunteers at 2016 Awards Ceremony (PHOTOS)
County community leaders, volunteers, and organizations were honored at the 2016 Montgomery Serves Awards Ceremony.
Montgomery County Executive Ike Leggett presented awards to several dedicated volunteers during the ceremony, which was held at Imagination Stage in Bethesda on May 2nd.
The biggest honor of the night, the Roscoe Nix Distinguished Community Leadership Award was presented to Vivian Bass, DeLawrence Beard, and Gustavo Torres. According to Leggett, "The Nix award is our county's equivalent to the Presidential Medal of Freedom."
Leggett also presented awards to volunteers in four categories including; youth, business, individual and group.
The Youth Montgomery Serves Award was presented to Najma Thomas. The Business Montgomery Serves Award was presented to Early, Cassidy and Schilling, Inc. Jan Jablonski was honored with the Individual Montgomery Serves Award and the Group Montgomery Serves Award was presented to The Armand Center for Conflict Resolution.
Gene Counihan and Sarah Gotbaum were honored with the Neal Potter Path of Achievement Award. Reverend Mansfield "Kasey" Kaseman was presented with the World of Montgomery Public Citizen of the Year Award.
For more information, visit the Montgomery Serves website.