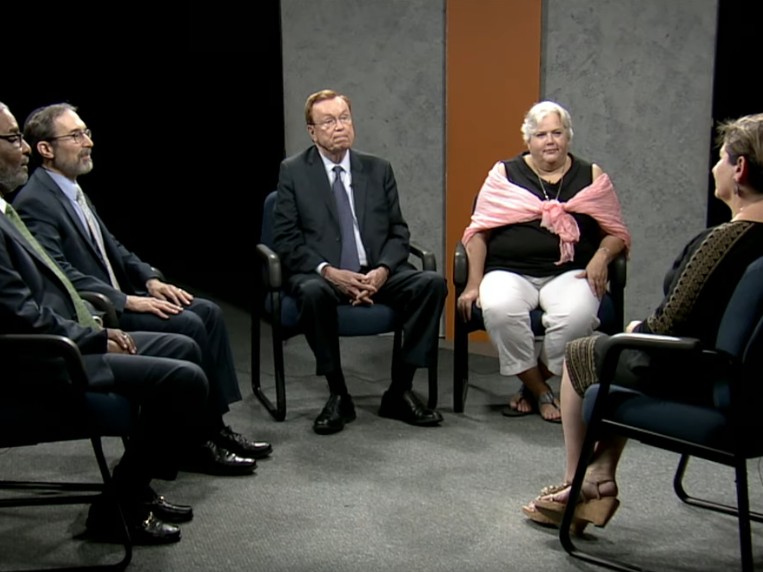 Montgomery Week in Review
Mariana Cordier hosts the latest episode of Montgomery Week in Review. This week's guests are Jane de Winter, Mansfield Kaseman, Stuart Rosenthal, and Greg Wims.
Cordier and the panel discuss numerous topics including:
The school boundary study with Jane de Winter.
The work of the Faith Community Advisory Committee with Rev. Mansfield Kaseman.
The July edition of The Beacon Newspaper with the publisher and editor Stuart Rosenthal.
The work of Rotary International with Greg Wims.
You can watch the show in its entirety, below:
Montgomery Week in Review airs on Montgomery Channel 21 Thursdays at noon and 8 p.m.; Sundays at noon and at 1 p.m. on Mondays.