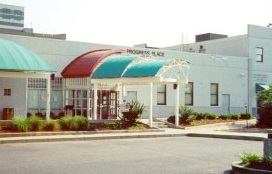 More Housing, Support for Homeless Coming to Silver Spring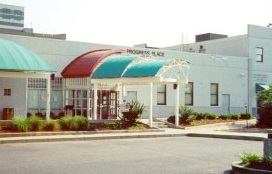 More affordable housing, transit-oriented development and a service center for the homeless will be coming to Silver Spring as Montgomery County and the Washington Property Company have signed an agreement to bring the additions to the Ripley District in the downtown area.
The County is leveraging one parking lot parcel and two County-owned parcels in exchange for a new "Progress Place" building and a $3.25 million payment by Washington Property Company to the Silver Spring Parking Lot District.
"This project promotes the County's smart growth initiatives by maximizing the use of public land and promoting transit-oriented development in the emerging Ripley District," said County Executive Ike Leggett.
Washington Property Company will build a new four-story "Progress Place" on County-owned property behind Fire Station #1 in Silver Spring.
Under the terms of the agreement, WPC will build the new $13 million facility at no cost to the County.
The new center will be operated by the County government and its contractors, Shepherd's Table and Community Vision.
The building will contain three floors of the "Progress Place" program and one floor of personal living quarters.  The County will be paying for the design and construction of the 21 living quarters, which will be affordable housing for chronically homeless individuals.
As part of the agreement, WPC will obtain the deed to three contiguous land parcels totaling about 1.5 acres, where the current "Progress Place" facility is located. They will redevelop the site with a high-rise residential building with several hundred apartments containing 15 percent Moderately Priced Dwelling Units. This parcel adjoins WPC's new Solaire-Silver Spring apartment community, located at 1150 Ripley Street, just 700 feet from the Silver Spring Metro station.
"This is a major milestone in the revitalization of the Ripley District, from light industrial use to a vibrant transit-oriented neighborhood, as envisioned by the County since 2000," said WPC's Evan Feldman, Associate Vice President of Development and Acquisitions. ""his neighborhood, just steps from the Silver Spring Metro and multi-modal transit station, will eventually be home to up to 3,000 people with over two million square feet of mixed-use development."