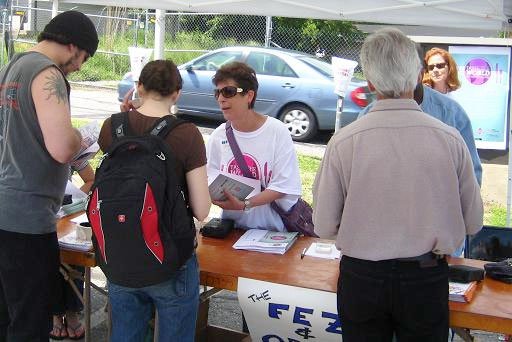 More Restaurants, Music at 4th Annual 'Taste the World in Fenton Village'
It's not your average restaurant crawl, and organizers at the 4th "Taste the World in Fenton Village" designed it that way.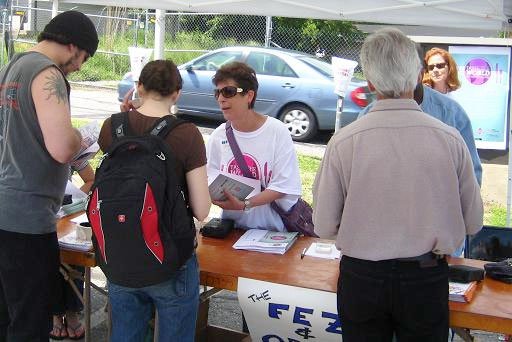 The annual event, held on May 4 of this year, brings hundreds of residents to Silver Spring to support the local business community and try a taste of the diverse ethnic restaurants that are part of the tapestry of the area.
"The Taste the World in Fenton Village event is truly a unique restaurant crawl," said Silver Spring Regional Center Director Reemberto Rodriguez. "It is the only such event that we know of where it is the community volunteers that pull it together, working with and on behalf of the predominantly minority, ethnic, and immigrant restaurateurs."
This year, the event features 30 restaurants, up from 26 the year before, and an additional entertainment stage, nearly doubling the free music and performances from last year.
"The 2014 Taste the World in Fenton Village preserves all of the fun, energy and excitement from past years, and adds even more," said John Leonard, a volunteer with the festival. "Within just a few blocks, Taste the World offers a table-hopping, globe-trotting experience, complete with free musical entertainment throughout Fenton Village all afternoon," he said.
During the event, visitors travel from restaurant to restaurant and for $2, $3, $4 or $5 can sample appetizers and tasting plates filled with international fare.
"Taste the World gives everyone a chance to not only taste a variety of delicious food, but the opportunity to help support our community and stronger communities mean a stronger nation," says Lene Tsegaye, co-owner of Kefa Café.
The Silver Spring Citizens Advisory Board and Silver Spring Town Center, Inc. co-host the event in collaboration with local small business owners and with the support of corporate sponsors and the County government.
Title Sponsors for the 2014 event are Montgomery County, Silver Spring Urban District, Yelp, All The Hits 107.3, United Therapeutics, Pepco, Insight Property Group/Fenwick Apartments, The Blairs, and local realtor Suzy Zusy.
"Thanks to the relentless commitment of the community volunteers, the accompanying effort of the Urban District staff, and the wonderful contribution of the many public and private sector partners this year's event will be bigger than ever," Rodriguez said. "The Silver Spring Citizens Advisory Board was truly on to something years ago when they had the vision for this event!"
Find more information about the event on its website here.