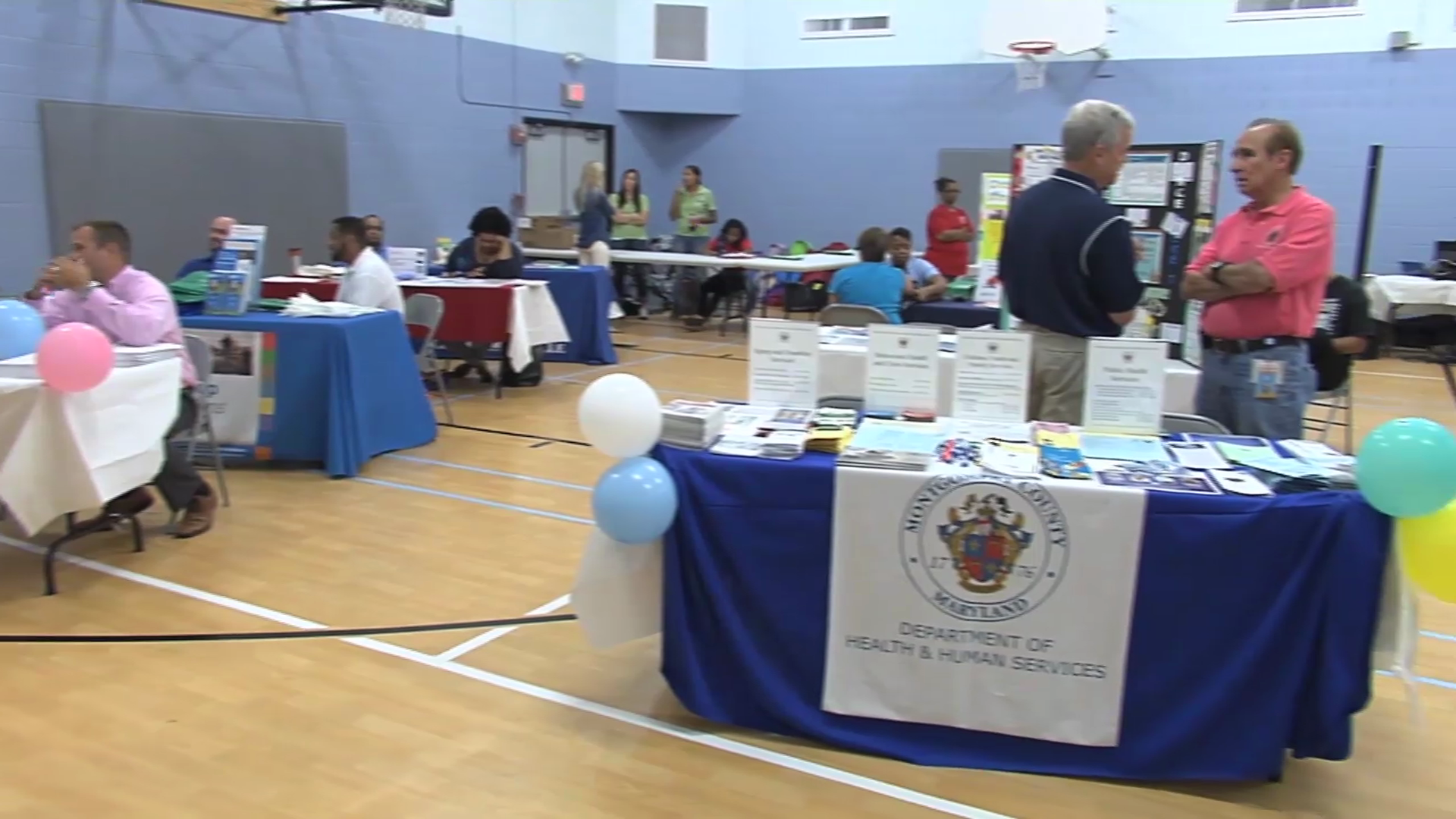 More Than 400 Backpacks Distributed at Rockville's Back to School Jam
The City of Rockville and a wide variety of community partners distributed more than 400 backpacks to children in need at the City's 14th Annual Back to School Jam earlier this month.
The school supplies were distributed for $2 per backpack at the event and in the days leading up to the start of the school year. More than 550 people attended the Back to School Jam at Rockville's Lincoln Park Community Center on Aug. 15.
Several City of Rockville programs for kids as well as the Rockville Police Department shared information at the event as did a number of organizations from the community. The event was organized and sponsored by Lincoln Park Community Center and Linkages to Learning.
The City thanks volunteers for helping at the event, and community partners for supporting children throughout the Rockville community:
• America's Best
• American Red Cross
• Amerigroup
• City of Rockville Linkages to Learning
• Community Radiology
• Fortigent
• Manna Food
• Mobile Medical Care
• Montgomery County Health and Human Services
• Montgomery County Public Schools
• Rockville Housing Enterprise
• Rockville Library
• Suburban Hospital
• Youth Development Organization
• Young Women of Society, Inc.
For more information about Lincoln Park Community Center, visit www.rockvillemd.gov/lpcc or call 240-314-8780.