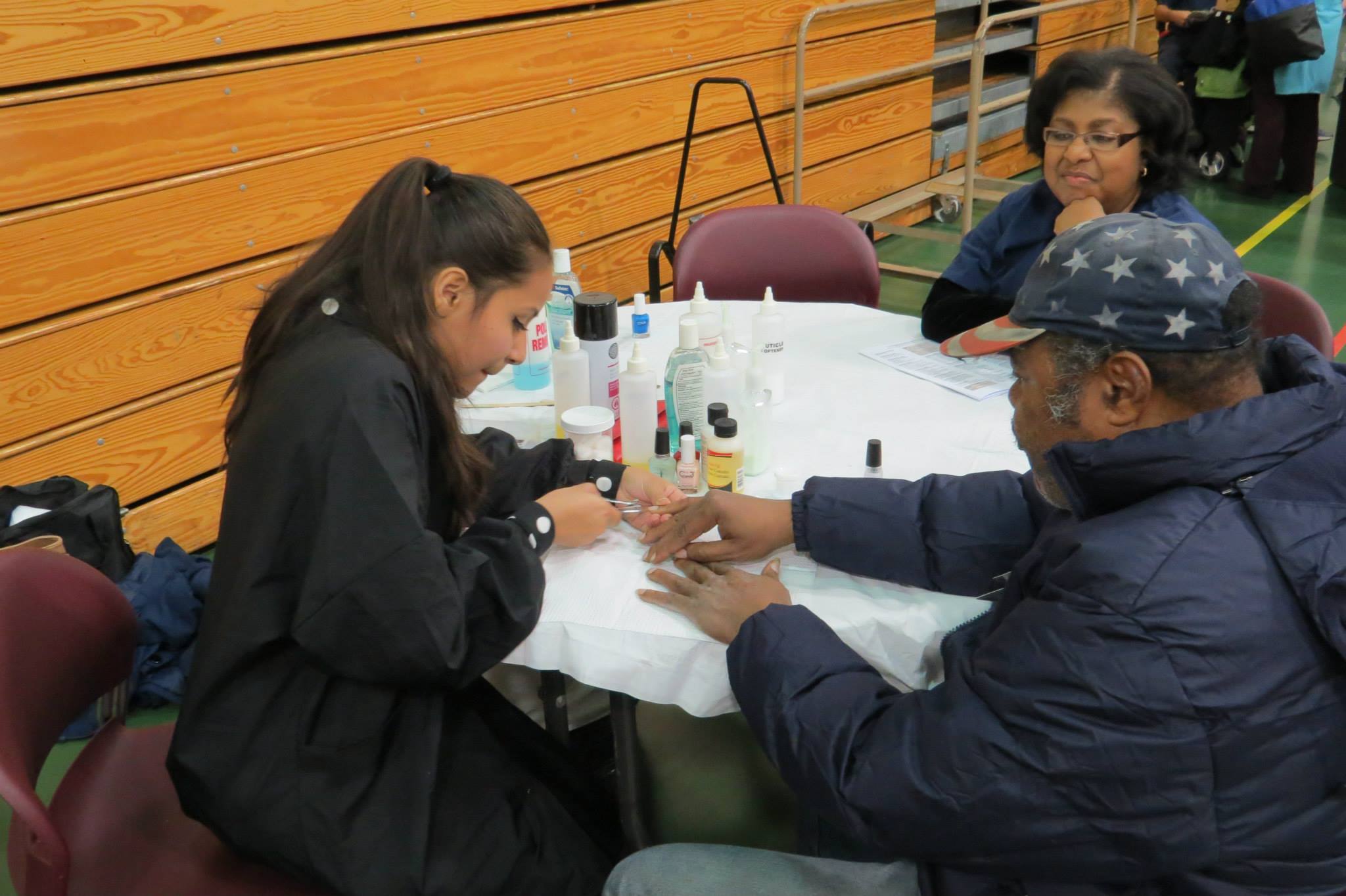 More Than 400 Homeless Attend Resource Fair in Gaithersburg
At least 400 homeless individuals attended the Homeless Resource Day held in Gaithersburg last week, about 100 more than attended the event last year.
According to Mary Anderson, spokeswoman for the county's Department of Health and Human Services, 492 households were represented at the event. Households could mean an individual, a couple or a family attended. Last year 320 households attended, she said.
"It does not necessarily mean we have more homelessness. It could just mean more people took advantage of this resource day and more are looking for services," Anderson told MyMCMedia Monday.
County Councilmembers George Leventhal and Craig Rice, along with Councilmember-elect Sidney Katz, former mayor of Gaithersburg and Department of Health and Human Services Director Uma Ahluwalia  joined more than 300 volunteers representing more than 65 organizations at the fourth annual Homeless Resource Day, held at the Bohrer Activity Center in Gaithersburg on Nov. 13.
During the Metropolitan Washington Council of Governments one-day count of the homeless population in January 2014, there were 891 homeless individuals counted in Montgomery County.
Services offered to attendees experiencing homelessness included free medical screenings, eye exams, legal services, tax assistance, substance abuse and mental health counseling. Free haircuts and manicures were also offered and attendees were also provided with winter clothing such as coats.
Organizations who donated items or services to Homeless Resource Day were:
• The Governor's Office provided $5,000 in funding for the event.
• Qiagen Sciences donated $4,000.
• Gifts for the Homeless donated more than $3,500 worth of socks, blankets, underwear and men's winter coats.
• Covenant United Methodist Church of Montgomery Village donated $3,000.
• The City of Gaithersburg provided the venue free of charge.
• The Coalition of Black Police Officers of Montgomery County provided backpacks, coats, hygiene kits and underwear.
• KidServe provided adult and children's clothing.
• Manna Food Center provided service-size ready-to- eat food.
• MedStar Family Choice provided hats, socks and water bottles.
• Montgomery College provided more than 300 pairs of socks.
• The National Pan-Hellenic Council-Montgomery County Chapter provided healthy snacks and bottled water.
• Nourish Now provided healthy snacks.
• Panera Bread provided bagels.
• Qiagen provided fleece winter scarves.
• Rockville United Church provided hygiene kits and winter clothes.
• Saint Rose of Lima Catholic Parish provided water and granola bars.
• Starbucks provided free coffee, as well as blankets, socks and winter accessories.
• Suburban Hospital-Knots for Shots provided knitted items.
• Whole Foods-Kentlands provided bananas and orange juice.
• Zeta Phi Beta Sorority, Inc. provided Giant gift cards.
Rockville residents Tom and Jean Shergalis donated 106 hand-knit hats as part of a New Year's resolution they made earlier in the year, according to a release from the city.