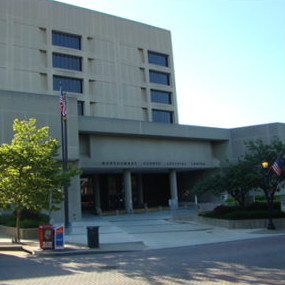 Mother Gets 50 Years for Killing Son (VIDEO)
Narges Shafeirad was sentenced to 50 years for killing her 5-year-old son a day before a bitter divorce was to be finalized, State's Attorney John McCarthy said.
Shafeirad killed her son June 16, 2015, by forcing him to take antihistamine, then faking a car crash in an attempt to conceal her role in his death, McCarthy said at a news conference after Circuit Court Judge Nelson Rupp handed down his sentence.
"This crime is a crime against nature. It's unspeakable and it was evil," McCarthy said.
The boy, Daniel Dana, had not reached his sixth birthday.
The antihistamine was diphenhydramine and the amount in the boy's blood stream was 150 percent of the amount that would kill an adult, according to the charging documents. The boy had bruises around his mouth, which prosecutors believe were the result of Shafeirad force-feeding the boy the medication, the charging documents said.
After his death, Shafeirad faked a car crash by running her car into a ditch at Sam Eig Highway between Diamondback Drive and Fields Road. She doused the interior of the car with gasoline and then lit the fire with herself and the boy's body still inside, according to the charging documents.
The medical examiner, however, determined the boy had already died because there was no soot from the fire in his airways, the charging documents said.
At the news conference, Assistant State's Attorney Marybeth Ayres described Daniel: "He was a happy, normal kid that anyone of us could imagine as our own, as our relative, as someone we would see and want in our life."
Added Assistant State's Attorney Steve Chaikin: "He loved basketball. He loved the guitar. He loved going to Sunday School and he loved his family."