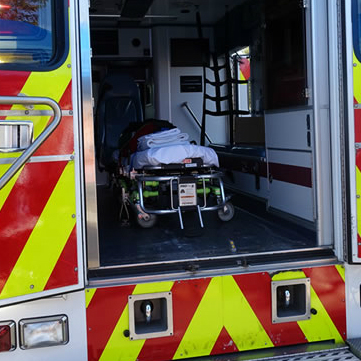 Motorcycle Wreck Closes I-370 During Evening Rush Hour
A motorcycle wreck on westbound I-370 closed the interstate for hours during the Thursday evening rush hour.
Current situation on I-370 West – traffic at a standstill approaching motorcycle crash on the ramp to I-270 South. #MDTraffic pic.twitter.com/5v7gqpF4Sv

— Danielle Deverell (@DanielleTraffic) April 27, 2017
Traffic was diverted either onto Md. 355 or to an unusual U-turn onto eastbound I-370. Three lanes of westbound traffic was funneled into a single lane of the eastbound highway.
UPDATE: All lanes of WB I-370 in Gaithersburg back open hours after crash involving motorcycle, car https://t.co/pqd96ROL6i

— NBCWashington (@nbcwashington) April 28, 2017
A tweet from Montgomery County Emergency Management said lanes weren't clear until nearly 10 p.m.
Update – All lanes of westbound I-370 open at I-270 from earlier traffic incident. Expect residual delays. #mdtraffic

— MC Emergency Mgmt (@ReadyMontgomery) April 28, 2017
Westbound I 370 between RT355 on the ramp to southbound I270, motorcycle crash

— Pete Piringer (@mcfrsPIO) April 27, 2017
Traffic Advisory – WB I370 ramp to SB I270, personal injury collison, involves motorcycle, EMS evaluating traumatic inj, some lanes BLOCKED

— Pete Piringer (@mcfrsPIO) April 27, 2017
Traffic advisory – WB I370 CLOSED in VICINITY of Shady Grove Rd, motorcycle crash on ramp to southbound I270, ramp BLOCKED, PD investigation

— Pete Piringer (@mcfrsPIO) April 27, 2017
Update – WB I370 ramp to SB I270, motorcycle crash, EMS transported Pri1 trauma w/ LT injuries

— Pete Piringer (@mcfrsPIO) April 27, 2017